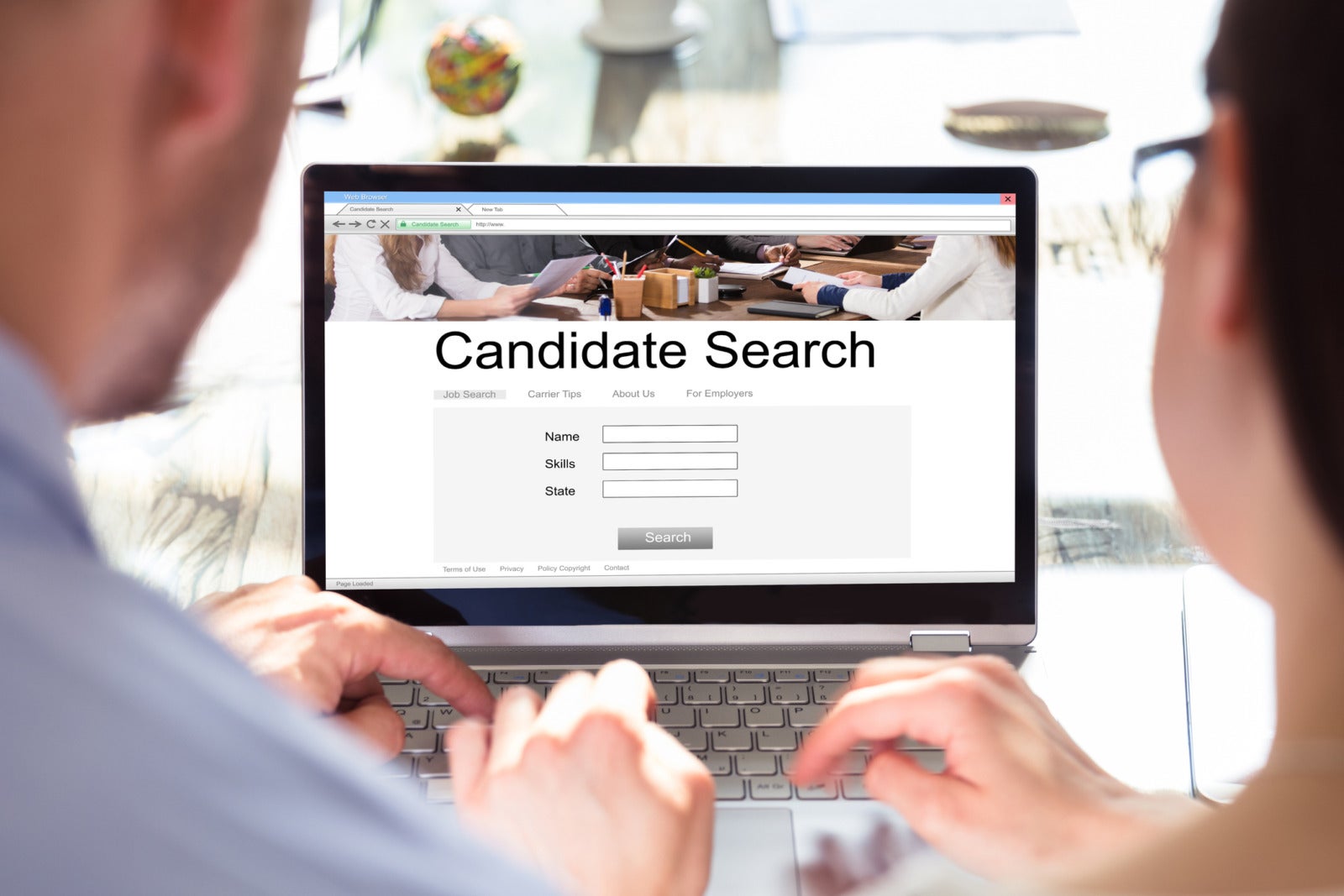 How Does JazzHR Recruit Top Talent? Q&A with Margo Fillipi
Here at JazzHR, we're constantly working to help teams hire the right people faster. From product enhancements to trendspotting, empowering SMBs with the tools and knowledge they need to reach quality candidates is at the core of everything we do.
So, how do we – an HR technology company – attract and recruit our own high performers? We sat down with our newest hire, Margo Fillipi, to learn about her recruiting experience with JazzHR.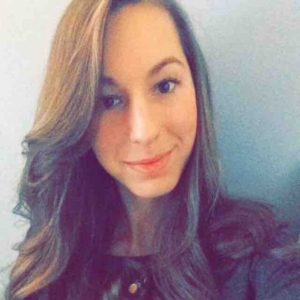 After applying to become JazzHR's Human Resource Coordinator from a third-party job board in November 2019, Margo made her way through our recruitment funnel under the direction of JazzHR's VP of HR Corey Berkey. With six years of HR experience, she officially joined the JazzHR team in December after a successful recruitment process. So what made this HR pro choose JazzHR? Here are some highlights from Margo herself:
Easy application process – Margo applied to the position quickly and easily. She also received a confirmation email letting her know we received her resume.
Quick, seamless scheduling – We let Margo know she was selected for a phone interview less than a week after she applied. Then, she self-scheduled the call through Calendly.
Convenient communication – We reached Margo quickly using JazzHR's Candidate Texting to remind her about interviews and connect on an eventual offer. She was able to respond easily without disruption.
Transparent expectations – Margo left each interaction with an in-depth understanding of JazzHR, thanks to conversations with multiple team members across various teams.
Empathetic, human touch – Even after being presented with our offer, Margo never felt rushed or pressured to respond, which ultimately made her feel even more comfortable accepting.
Read our full conversation below for first-hand insight and actionable takeaways into your own process based on Margo's experience.
What was it like applying for the HR Coordinator role?
It was super easy to apply, which is one thing I always look for – if it was a long application process, sometimes I wouldn't be as likely to do it. After I initially applied through a job board, I got an email and had to answer just a few more questions. It maybe took five or ten minutes – so super simple and very straightforward. Then, I immediately received a response saying that my resume was submitted and that the team would be looking at it and getting back in contact with me if I was moving forward.
How did that compare to past application experiences?
It was definitely one of the best ones. I love getting automated responses because then you know everything is submitted. Sometimes, people may submit their resumes and you might not get them – or they call you and ask you if you've received them. So I liked that confirmation. It was also a very quick response time from the team here – less than a week from when I submitted my application to hearing about the phone screen.
How did you schedule your phone interview?
I self-scheduled using Calendly, which was super easy. I loved it. Trying to coordinate phone screens can sometimes be difficult – figuring out what day works best for you and then wondering about the other person's availability. So with Calendly, you can see theirs directly, and you know yours, so it's easy.
How did the phone interview go?
It was a little longer than I've had with other phone screens – about 45 minutes – but I liked that because it allowed us to cover in-depth information. It gave me a better understanding of the company and how I felt about the role. He [Corey Berkey, JazzHR's VP of HR] first gave background on JazzHR – and then we jumped into a little bit about my experience before he started asking questions. Some of them were tougher than I had experienced in the past – like "What's a misconception about you?" – but I appreciated them because they also gave me a better feel for what JazzHR was looking for – and if I aligned with your mission.
What were the next steps after the phone interview?
I got an email the next day saying you guys wanted me to come in for an in-person interview. Then, it was about a week later – or a little less than a week.
How did our team make you feel when you arrived for the in-person interview?
I had a great greeting, good warm vibes. They guided me to a meeting room, offered me water, and got me settled.
How many interviewers did you speak with?
I met with four people from four separate teams, and that was my first experience getting to speak to different teams. It was great – I loved it. I especially liked being able to speak to someone who was my peer-level. That was really helpful to be able to see what her experiences have been so I had a better idea of what to expect. I also got to talk to a manager, which allowed me to see how that role develops at JazzHR – that was really nice to be able to see it from someone else's perspective. I got to see so many different aspects of the company – it wasn't just one person the whole time.
Were our questions what you expected?
When I was talking with Corey, he encouraged me to think out loud and work my way through the more technical questions – which made me feel comfortable and more relaxed. So that really helped me to open up more and better envision how we would work together.
I also asked a question about company leadership, and Corey actually encouraged me to pose the same question to the other interviewers as well. That was really nice – I had never experienced that before. I know a lot of companies say they're transparent, but that showed me that JazzHR really truly lives up to that. If he had thought it was a tough question – or didn't want me to ask anyone else – he wouldn't have suggested I pose it to the others.
Did you feel like you had all of your questions answered?
Yes, I did. We went over things very thoroughly. I spoke to Corey at the beginning and then briefly at the end which was great because if I had any additional questions after meeting with the other interviewers – I was able to ask him again. The next steps were also outlined before I left so I knew how soon I could expect to hear from him.
Anything else that particularly stood out about the in-person experience?
It was very in-depth, which I really liked because I think that I've sometimes walked away from other interviews thinking "Oh, I should've asked something else" or "That could've been longer." I thought the pace was good. I also got a tour of the office and building, which was really nice because it allowed me to see everything that comes along with a position at JazzHR before I even walked in the door.
When did you hear you got the job?
I heard back from him later that day. Corey had reached out to me via JazzHR's Candidate Texting. It was awesome – I loved it. I couldn't have picked up a phone call at that point in my day – I may have even just ignored it. So texting gave me a faster option to reply to him right away without it disturbing my day too much. Through the text, we scheduled a time to connect later that evening.
Had you been texting throughout the process before that?
Yes, I got a reminder about my phone screen and then I got a reminder about the in-office interview. I think texting is expected now in the recruitment process. I'd rather get a text than a random phone call. I feel like people are more wary of random calls than text messages.
How did you receive the offer?
We discussed all the details of the offer on our call later that day. He also gave me a little bit of feedback about the interview – he said that after talking to everyone, it was no question – everyone felt like I was the front-runner. So that was really nice to hear. I don't remember the last time someone said that.
Did you accept right away?
No – because it was the same day, I let him know I was still processing everything. One thing I absolutely loved that stood out to me was that he told me to go home and take my time deciding – there wasn't any pressure. He was also very open to questions. He told me to text him if I wanted to talk through anything at all. That's something I had never experienced before. Going that extra mile to make me feel comfortable to ensure it was the right choice for me too made me even more inclined to accept.
What was the signing process like?
Super easy – it took two minutes through HelloSign. I didn't have to scan anything. Everything was online – it was beautiful. ————————————————- Start creating a top-notch candidate experience, like the one Margo had, with the help of JazzHR. See a demo today. Interested in joining Margo? Check out our open positions in both Pittsburgh, PA and Waltham, MA.
COMMENTS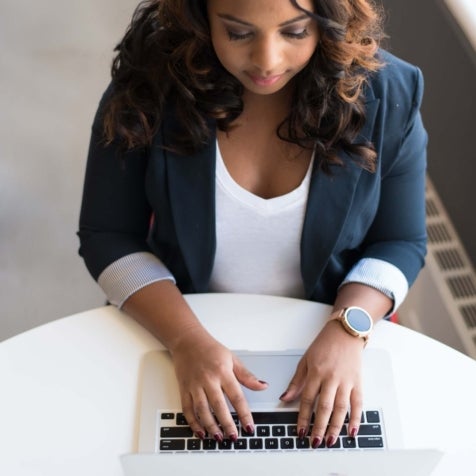 Popular Articles