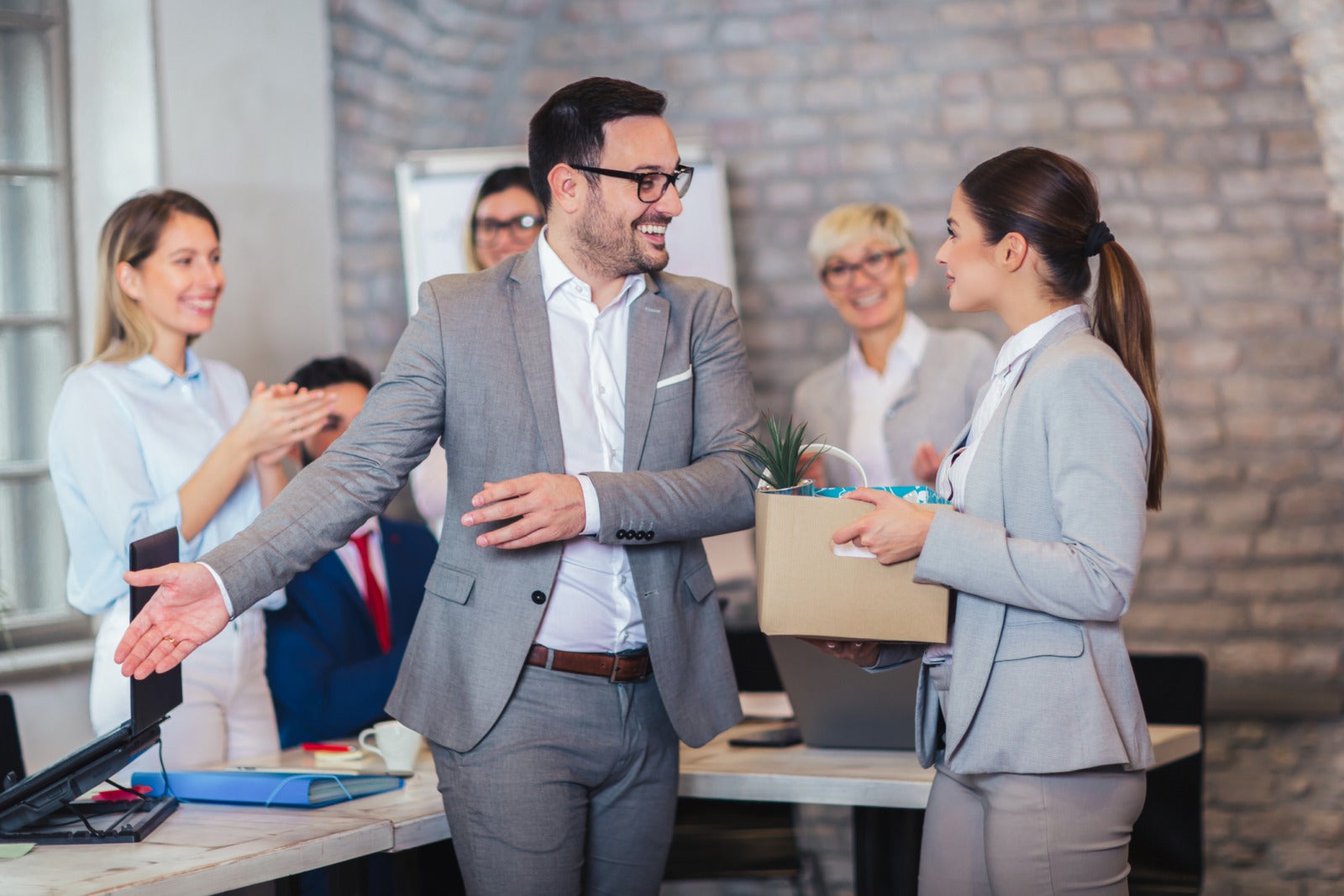 How To Build An Effective Employee Welcome Package
Guest Blog by Danielle Freedland at Humi, Canada's leading all-in-one HR, Payroll, and Benefits solution for small to medium-sized businesses. She strives to spread her knowledge in HR through her writing to help organizations spend more time on their greatest asset – their employees.
Did you know up to 20% of employee turnover occurs within the first 45 days an employee joins a new company? These results can cost a company anywhere between $3,000 – $43,000 for each employee who leaves. This makes onboarding an essential element in your HR service and a significant component for your employee engagement and retention.
Get them excited to join with a welcome package! Calm their nerves by providing clear expectations, outcomes, and goals for their first day. A well thought out package might take a bit of time but it can leave a lasting impression and empower your new employee in their role.
TIP: Create a standard welcome package that you can adjust each time a new employee joins and tailor it to the needs of each employee. Consistency will help to prevent knowledge gaps with your onboarding experience. Decide whether you'd like to give this to them before or during their first day. It can be either-or. Ultimately, it's up to you!
With shocking outcomes like these, we've created a checklist of what you need to include in your welcome package!
Welcome Package Checklist
1. Write a welcome message
Keep your new employee's engaged from the moment they start. MasterCard's HR service has done a great job at this! Once a new employee accepts their offer, they're sent an email with videos and immediate access to their company's resources.
Make your message engaging! Try adding in a short CEO welcome video or information that'll help get your new employee settled in quickly. A welcome message can help increase your onboarding engagement rate and contribute to an excellent HR service. Here's a great example of a great welcome email.
Welcome to [company name] [employee's name]!

[CEO Welcome Video (optional)] We're so excited to have you onboard at as our [position title].

Just a reminder, your first day will start on [date] at [time]. Please ask for [onboarding facilitator name] when you arrive, and he'll/she'll meet you in the lobby. Our dress code is [dress code], so [an item you'd wear at work] are fine with us!

Again, congratulations.

We look forward to you joining our team!

[company name] [logo] [address] [Google Map link for directions]
2. Include an employee handbook
Consider creating a handbook outlining clear company expectations, policies, and rules. When your HR service has instilled a weak company culture, your employees will feel discouraged. Carve the way for a lifelong-learning culture by highlighting your company's culture and offerings with a clear and concise handbook.
Here's what you should include in your handbook:
Your company's history
Your company's mission, vision, and values (describe the impact you've made on the world, your clients, and more)
Company rules and expectations
Company updates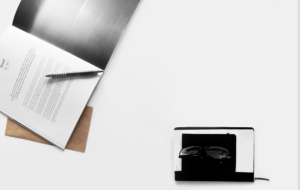 3. Make a first-day agenda
Don't let them get lost in the confusion of the first day. An agenda will pave the way. Organize your new employee's first day and set clear expectations by providing a clear outline of activities and projects for the first day.
Here's a great example:
9:00 a.m. – 10:00 a.m.

Team introduction and office tour

10:00 a.m. – 11:00 a.m.

Software review and setup

11:00 a.m. – 12:00 p.m.

Meet with Human Resources

LUNCH

1:00 p.m. – 2:00 p.m.

2:00 p.m. – 3:00 p.m.

Why [company name]? Our vision, mission, and values.

3:00 p.m. – 4:00 p.m.

4:00 p.m. – 5:00 p.m.
4. Show off your area's amenities
Employees spend a large amount of their time at work. Make your new employee excited to relocate to your office space with a list of amenities in your area. Inform them of any cool or helpful spots. Does your building include parking, or are there lots of parking lots nearby? How about a convenient grocery store or cafe? Let them know! Make their transition to the new location as easy as possible.
TIP: Have fun with it! Create a map with the top amenities displayed throughout it.
Some of the top amenities you can include are parking spots, food courts, cafes, daycare, gym facilities, medical offices, dry cleaning, and grocery stores.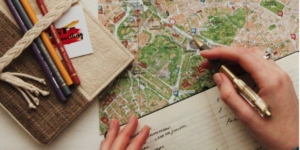 5. Provide onboarding instructions for your Human Resource Information System (HRIS)
A Human Resource Information System is a great tool to automate your company's HR service, ultimately saving your time to focus more on your people. When a new employee joins your company, it's likely they're not familiar with your HRIS. In your welcome package, provide them with instructions to help them onboard onto the software. That could entail providing their login and password information or sending a detailed list of what's items they're required to complete.
6. Give out some swag! (Optional)
Make your new employee's first day feel special! Welcome them onto your team with company swag. Consider handing out a few gifts that are practical for work-related tasks or are just for fun. Your choose swag will help display your company culture and contribute to your new employee's developing a sense of belonging with your company.
Some great company swag ideas are t-shirts, backpacks, umbrellas, pen, notebook, notepad, and USBs. Get creative! Here's a great example of what Uber had to offer.
They provided some practical items, like a USB, notebook and pen, but also topped it off with fun items like a hat and car dice to spice things up!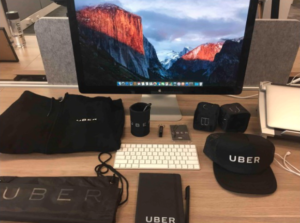 Overall, a well-branded employee welcome package with clear expectations, outcomes, and goals. It's basically a guaranteed way to get your new employee excited about their new role!
COMMENTS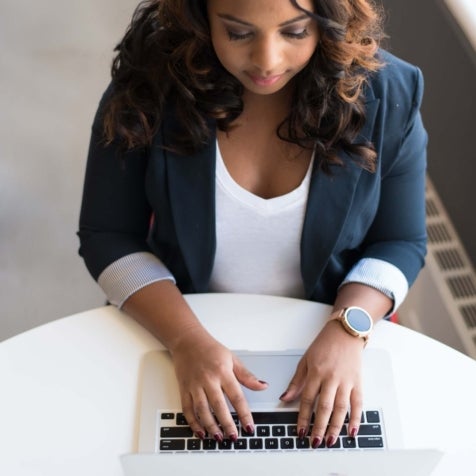 Popular Articles