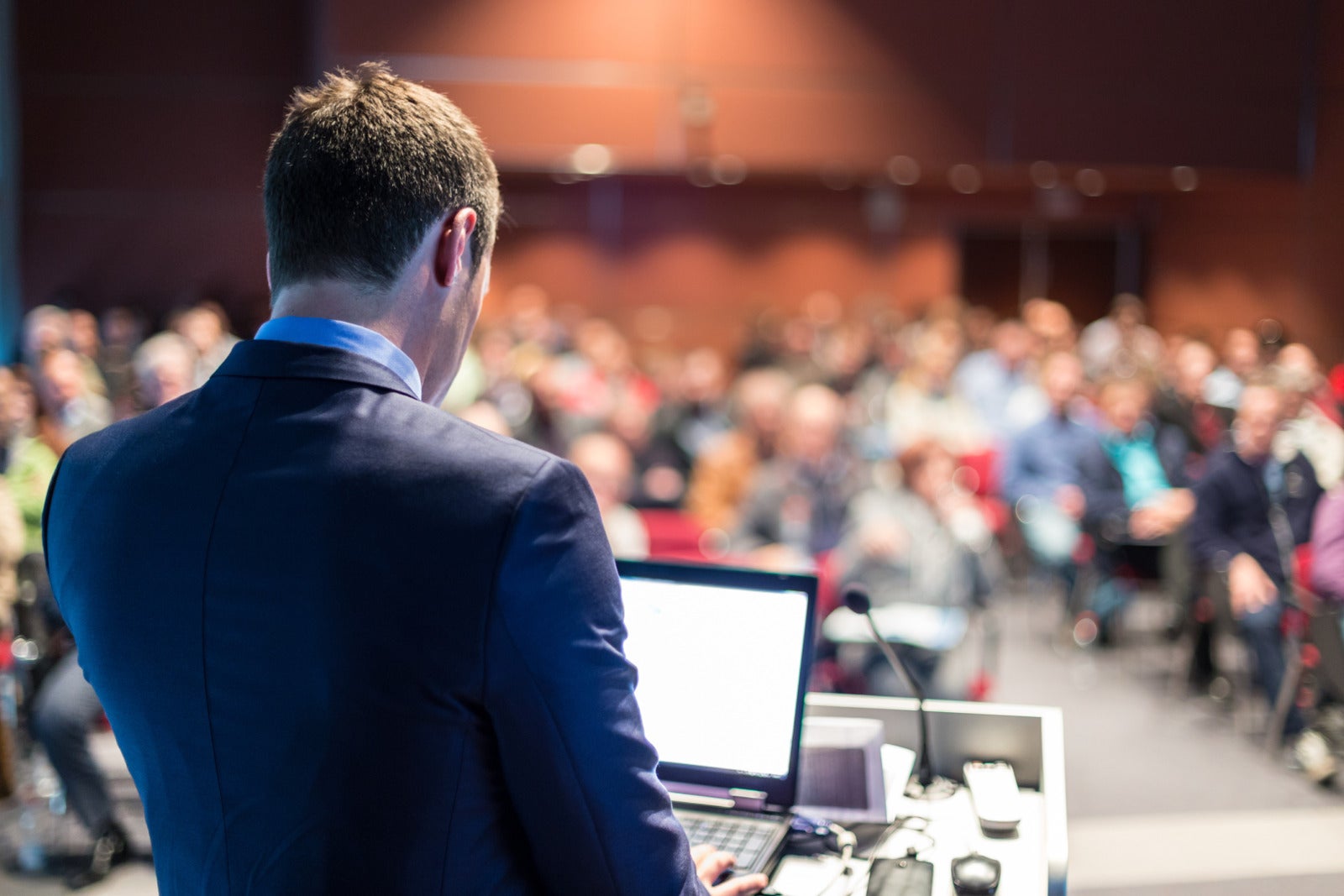 HR Redefined Recap
Recap by Ryan Souza, Strategic Alliance Manager
Last week our friends over at Namely wrapped up their 2nd annual HR Redefined conference where JazzHR had the honor of being a Keynote Stage Sponsor. Namely and JazzHR alike, believe that small businesses should have access to powerful HR Technology to help them grow – and this is the conference where that idea is put on full display.
As the Keynote sponsor our CEO, Pete Lamson was able to kick off the conference on the main stage by highlighting how JazzHR can help solve the recruiting problem for all of the small businesses in the audience and how our Namely integration can really provide a complete, end-to-end solution.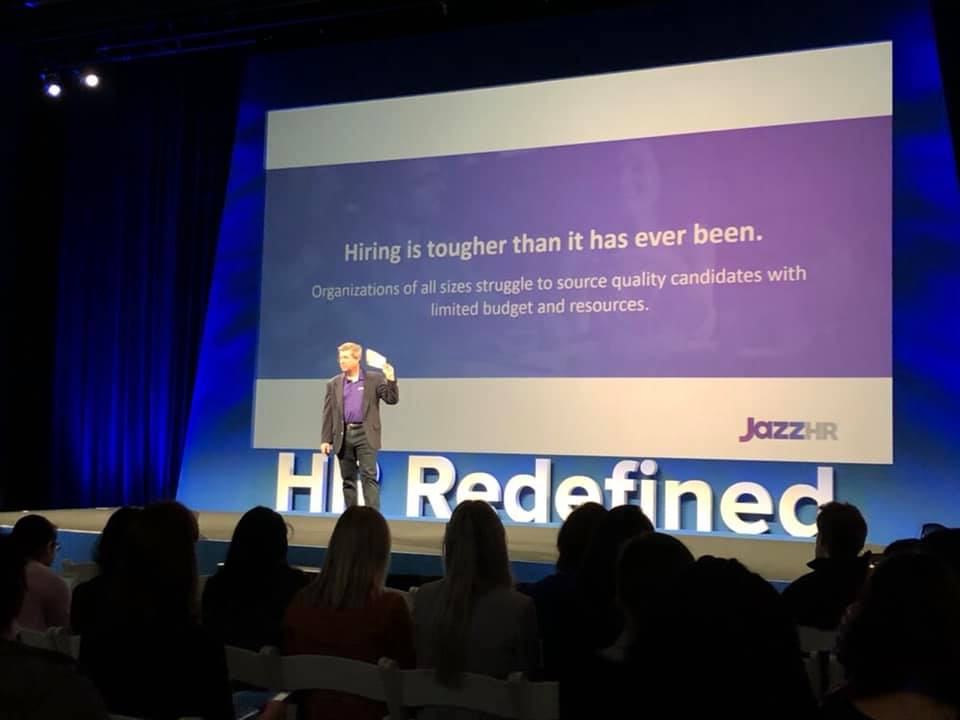 The two-day conference had three over-arching themes: Engage, Analyze, and Evolve. The Engage track focused on how to best foster an environment that supports employees and how to drive higher retention. This featured breakout sessions like "Think Like a Marketer – Your Employer Brand Depends On It" and"Why Celebrating Team Diversity Should Be an Everyday Event". Both sessions were great, but the "Think Like a Marketer" was really quite interesting as there is such a focus now-a-days on employer/company branding and the huge impacts that a positive brand can yield
The Analyze track, as you might think, focused on data and how to use it in a more strategic manner. Eric Knudsen, who heads up People Analytics at Namely had a great session about different ways to look at employee turnover from an analytics perspective 'Äì and then there were other sessions on how to optimize your metrics and how to make sure you're getting the most out of your software.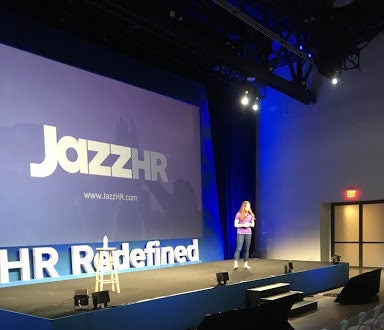 And finally, the Evolve track (which I personally found to be the most interesting) was focused on new market trends, how to adopt new strategies, and included a bunch of forward-looking thought leadership forums and panels. The "Making Sense of Cutting-Edge Employee Benefits" really stood out to me. There was an awesome panel comprised of industry leaders discussing things like financial wellness and fertility benefits. Benefits like these definitely help companies stand out from the field as a top spot to land, but these things can be tricky, so the dialogue not only touched on why these types of benefits were important but also provided some best practices on how to roll them out.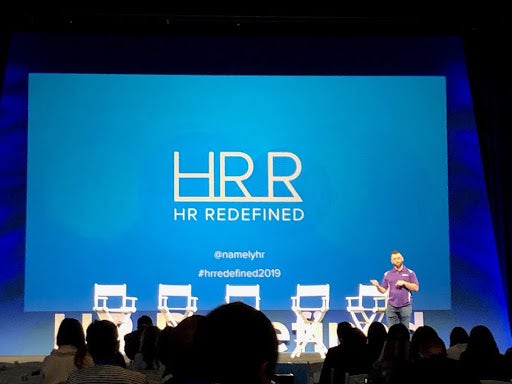 It was amazing to get the chance to meet some of our current customers and hear their success stories that have come from the JazzHR and Namely partnership. We're already counting down the days to HR Redefined 2020, but until then we plan on doing our best to further strengthen our Namely Partnership and looking forward to hearing about the successes from putting this year's idea's into action!
For more information on how HR software can help employers drive higher retention, optimize recruiting metrics, and outshine the competition, schedule a free demonstration of JazzHR today.
COMMENTS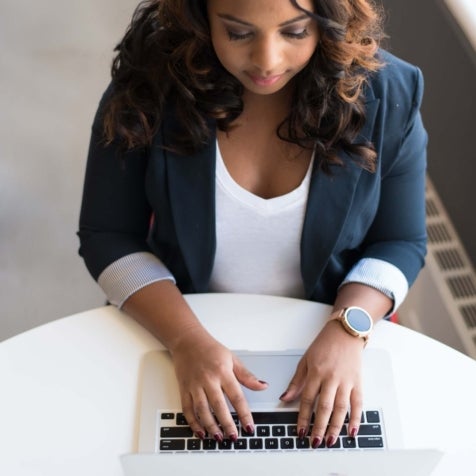 Popular Articles