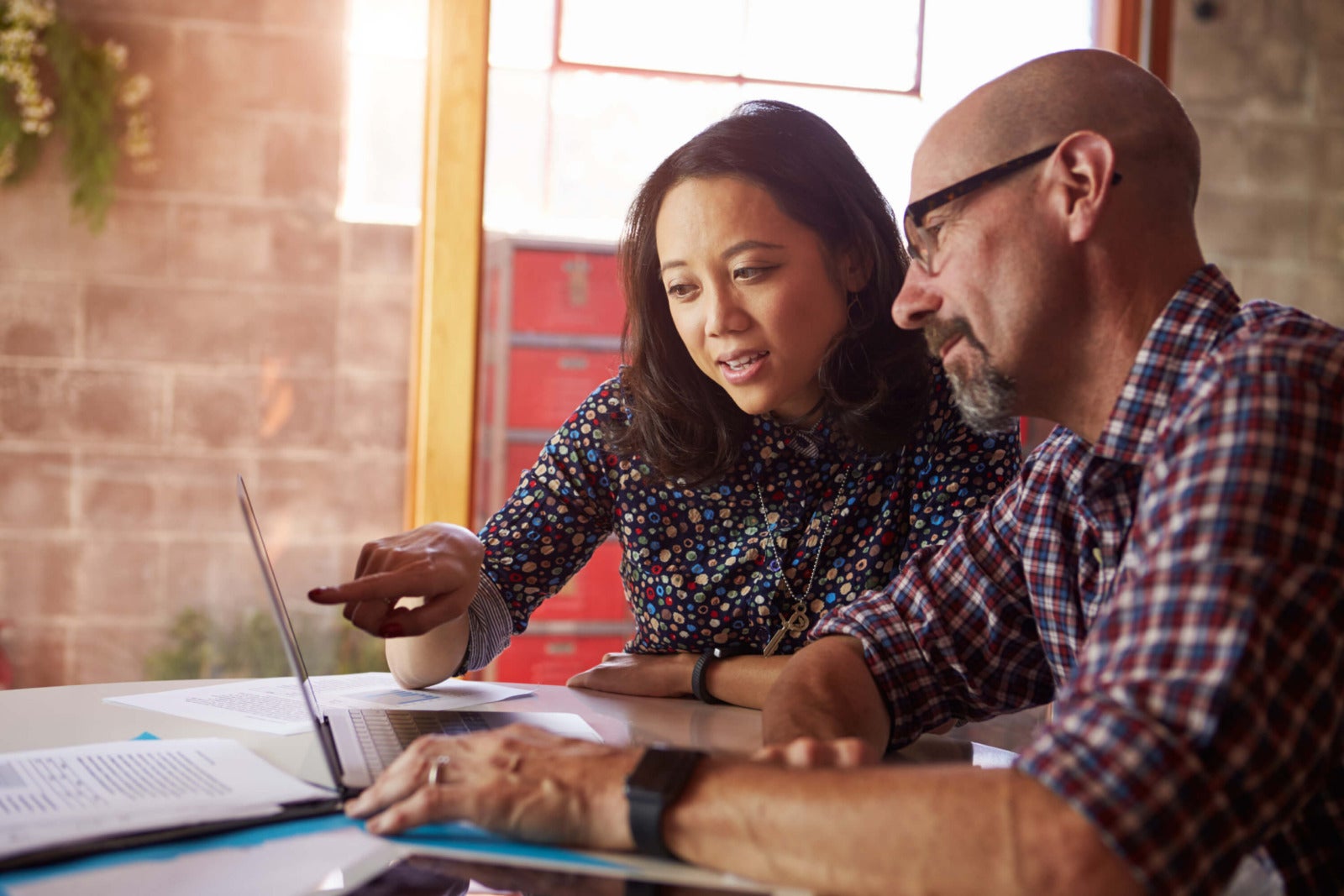 Internal Recruiting: The Advantages for Employers
It's easy to assume that external hiring processes are the go-to strategies for businesses of all sizes. However, internal recruiting should not be overlooked — even by small businesses and startups.
With numerous benefits, an internal recruiting strategy can prove to be invaluable in helping your company grow and thrive, whether you're a tiny but growing SMB or an enterprise organization.
What is internal recruiting?
Internal recruiting is the process of sourcing in-house talent to fill open positions.
You essentially identify existing employees whose skillsets match those tied to an active or upcoming requisition, then engage them for said role and, if the hiring team and the internal candidates in question come to an agreement, promote or transfer (sometimes the same thing) those staff members.
Leveraging various types of internal recruitment allows employers to save time and resources related to external recruiting, since they don't have to depend on it as much. Moreover, doing so:
Enables them to leverage the knowledge and expertise of their current workforce
Improves employee satisfaction, since workers can take on new work opportunities
Provide a clear career mobility path (and reason to stay) for internal team members
"Promoting internal mobility helps grow internal knowledge; improve performance related to diversity, equity and inclusion goals; and support agility," Employ SVP People & Talent Corey Berkey wrote for Forbes.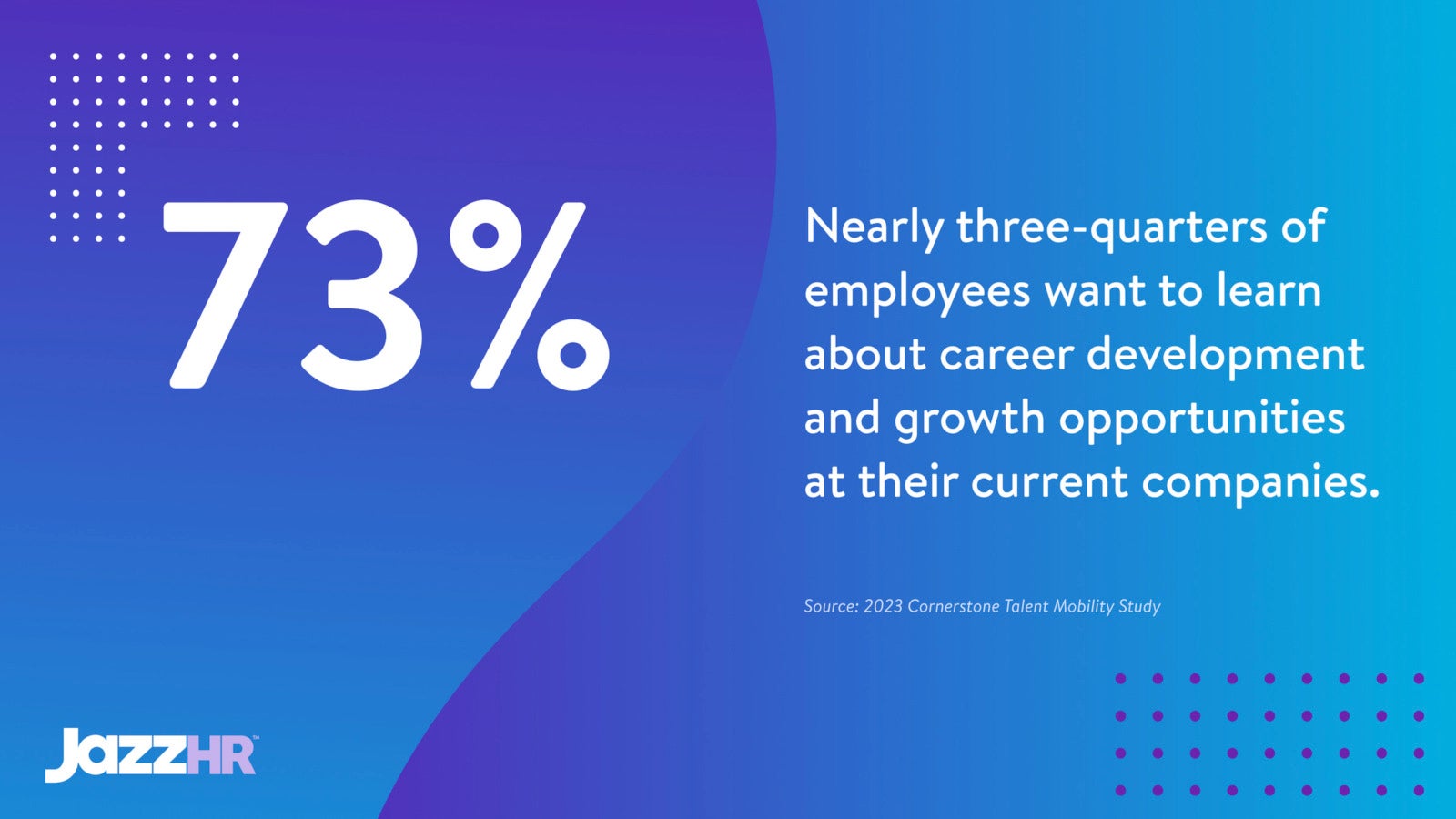 The benefits of internal recruiting
Whether you are a small business or a large-scale org, there are several advantages to implementing an internal recruiting strategy. Notably, there are five pros of adopting the TA approach.
1) Enhanced efficiency in terms of costs and time
The most tangible benefit of internal recruiting is that it can be a significantly more time- and cost-efficient process compared to sourcing external talent.
By hiring from within your org, you can save resources by reducing the number of job postings to be made, interviews to be conducted, and, ultimately, the time and money spent on hiring onboarding a new employee (e.g., paying for background checks, allocating energy toward new-hire training).
2) Increased employee retention and satisfaction
Studies consistently show employees are more likely to remain loyal to their employers if they feel there are opportunities for advancement. By fostering a consistent culture of internal recruitment, you can communicate to your workforce that you value their contributions and want to see them grow.
Promoting or transferring from within can also improve employee motivation, as they know they have the potential to move up within the company (and, in turn, earn greater pay and more responsibility).
Positive employer sentiment not only reduces turnover rates, but also boosts worker productivity.

3) Strengthened company culture and engagement
When promoting or transferring someone internally, you can be assured that the employee already understands and aligns well with the company culture and values. By contrast, hiring external candidates can be more of a "wild card," as they may not always end up thriving at the org.
In the long run, employees who share your company's values and want to engage with colleagues across the business on various work initiatives are likely to be more passionate and enthusiastic about helping your SMB excel. (That is, achieve your company's long-term goals.)
4) Harnessed skills and knowledge company-wide
Internally advanced employees already possess a deep understanding of the company, its products and/or services, and its customer base. They may also have established relationships with coworkers and clients. This makes them more capable of making immediate contributions in their new role.
By utilizing these existing skills and knowledge, you can breeze through the onboarding process.
This means internal hires can quickly be more productive and efficient in their new roles, ultimately serving both their own career growth preferences and the company's overall success.
5) Reduced reliance on external talent sourcing
Hiring candidates from outside your org always carries a certain degree of risk. Aside from the cultural fit aspect, there is always the concern that the new hire may not perform to expectations.
With internal recruiting, though, you have a better track record of an employee's performance. That makes it less likely (typically) that you'll encounter these issues after a promotion or transfer.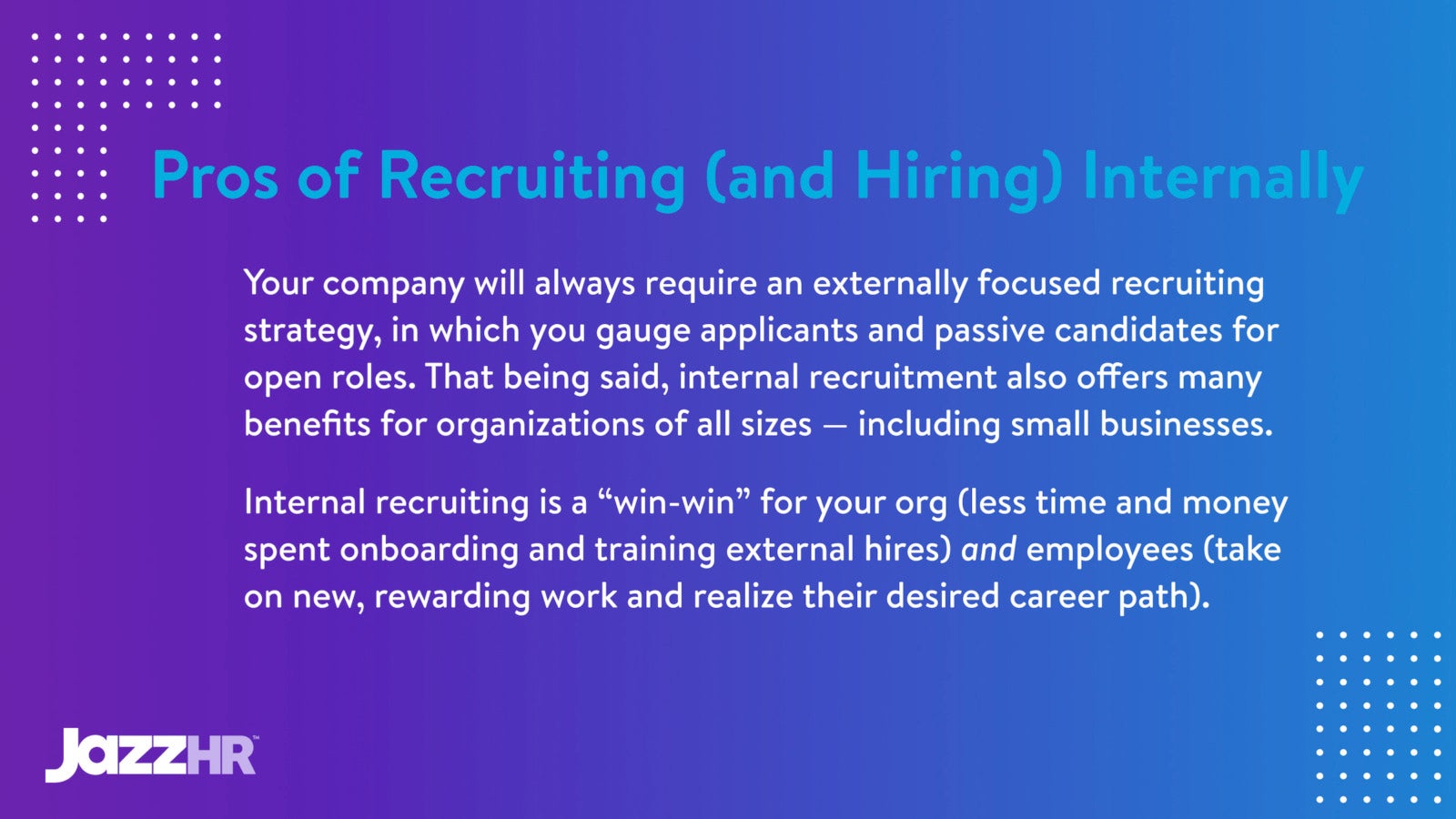 Internal recruiting for your business
Looking to get started with internal recruitment at your SMB? Here are some best practices to abide by:
Identifying internal talent: A crucial first step in successful internal recruiting involves actively assessing your current team members' skills and performance, as well as identifying any skill gaps or opportunities for growth.
Communicating job opportunities: Ensure that open roles are communicated internally, making your staff aware of the potential for career advancement within the company.
Providing L&D opportunities: Offer training and support programs for employees who demonstrate the potential for advancement. This enables them to build their skill set and prepare for future leadership roles.
Streamlining hiring: An internal hiring process should be swift and efficient, allowing you to quickly identify the best candidates and minimize disruptions to your business operations.
Fostering a culture of growth and development: Encourage employees to continually learn and expand their skills, allowing them to grow personally and professionally alongside your business.
Bottom line: Hiring internal candidates won't always be the ideal avenue to fill a position at your SMB.
(After all, not all existing employees have the requisite job requirements for certain roles, and there are plenty of good-fit prospects you can find via job boards and other career communities.)
That said, you can (and should) make internal recruitment work at your company today, as it can alleviate external sourcing pressure on your recruiters and allow your hiring managers work with your TA and HR teams to connect current staff members to help members of your workforce advance into roles of interest — and want to stay and grow at your org for years to come.
Discover how JazzHR's powerful applicant tracking system for small businesses such as yours can help streamline your internal recruitment and hiring efforts. Book a demo with our team today.