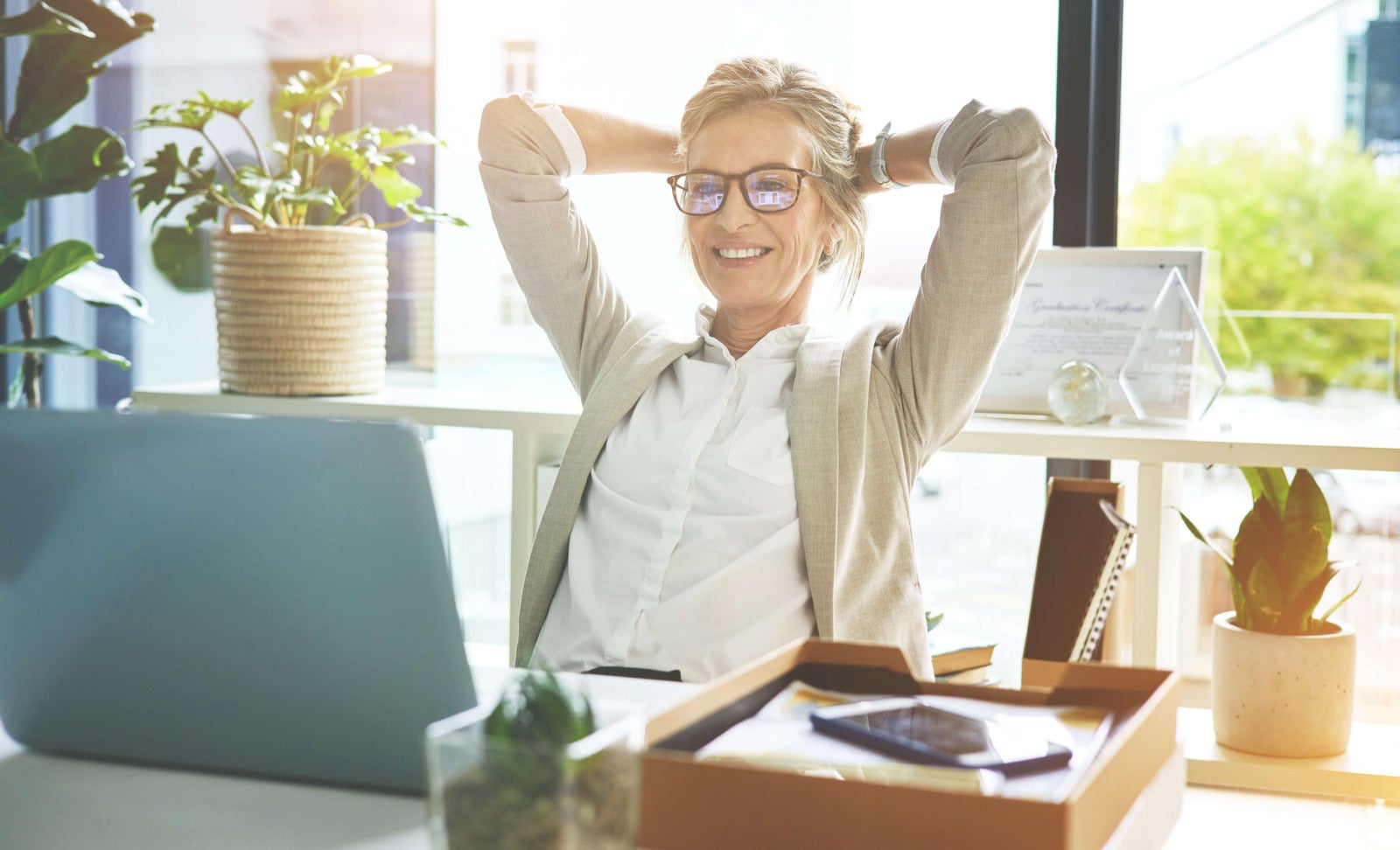 10 Expert Talent Attraction Tips for Today's Recruiters
The job market is always evolving, and orgs of all kinds — even small businesses — are competing fiercely, when it comes to talent attraction. If your SMB's recruiting strategies aren't yielding a high quantity and quality of candidates (and eventual hires), it's time for a change.
Specifically, it's time to explore more innovative ways to attract talent. (And possibly new recruiting tech.)
Talent attraction insights and advice: 10 tips for TA teams
"Top talent wants to be part of an exciting business with incredible growth prospects and a clear vision for how to get there," Forbes contributor and marketing leader Andy Karuza recently noted.
"When recruiting talent, perfect your pitch because you're selling them to join just as much as they're selling you on becoming part of your organization," Andy added.
This TA tip should always be top of mind with recruiters when posting job openings online and proactively engaging passive candidates. But, there are many more specific tactics and techniques that can help you and your modest-sized recruiting staff with its collective talent attraction efforts.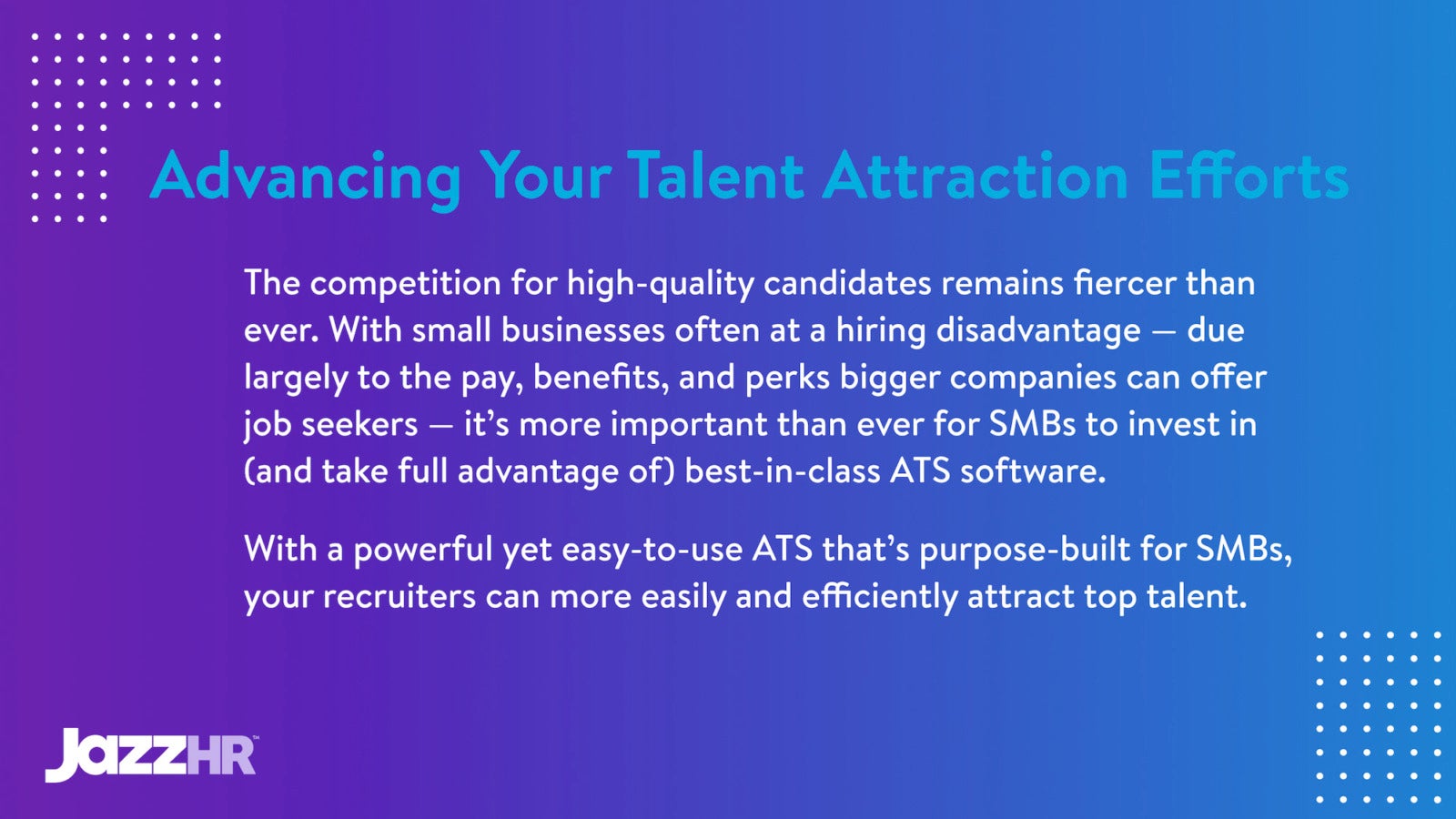 1) Rethink and revamp your job descriptions
Use simple, to-the-point language that's easy to understand and resonates with your target audience in your job descriptions. Also, don't just spotlight the actual job opportunity. Emphasize the learning and growth opportunities that the company has to offer as well.
Candidates are often looking for roles that can help them develop and progress in their careers, and showcasing these in your job descriptions can encourage applicants to consider your company.
Also, touch upon your efforts to ensure a strong work-life balance for staff members to bolster their employee experience. Many job seekers want prospective employers to prioritize company culture and offer flexible working options, so share insights into those areas too.
2) Leverage artificial intelligence solutions
With AI recruitment software, your SMB talent team can streamline its hiring process and get "intelligent" assistance with their talent attraction efforts (e.g., through "smart" candidate matching).
AI can help improve the candidate experience by automating certain steps in the hiring process, such as interview scheduling or answering frequently asked questions. A better candidate experience can make it more likely for talent to accept job offers and lower the chances of candidate drop-offs.
Many leading AI recruiting tools can even help reduce unconscious bias in the recruiting process today. They do so by analyzing data without looking at factors like gender, ethnicity, or age.

3) Showcase your organizational culture
Demonstrating a strong and vibrant company culture is another powerful way to attract top talent.
Share employee testimonials on your website and social channels. Authentic testimonials from your existing employees give candidates a glimpse into your company's culture and work environment.
Also, showcase your SMB's community involvement. This demonstrates your commitment to social responsibility. Moreover, it shows prospective hires you prioritize giving back to the community.
And celebrate and spotlight the successes of your team. This not only shows candidates that your org values and rewards hard work, but also helps build rapport with your existing employees. (Something that goes a long way in talent retention, not just talent attraction.)
4) Build an inclusive, diverse work environment
An inclusive work environment starts with a diversity-focused hiring strategy, where you deliberately seek out and consider candidates from different backgrounds, experiences, and perspectives.
What's more, providing diversity and inclusion training to current employees equips them to work harmoniously and know how to effectively communicate with colleagues from various backgrounds.
And creating an environment that accommodates and respects differences, such as flexible hours, remote work possibilities, or providing parental leave, makes your org attractive to a broader range of candidates. (Not to mention boosts overall job satisfaction across your workforce.)
5) Evaluate and improve your employer brand
Your employer brand establishes your org's reputation among job seekers. By investing in storytelling and noting your company's unique selling points, you can stand out in the crowded job market.
Consider creating a dedicated webpage or blog series featuring employee stories, quotes, and insights into their everyday work life. This helps leads envision themselves working for your company.
An important facet of employer branding is recruitment marketing. So, feature these testimonials across your social media channels to act as compelling social proof of your company's culture.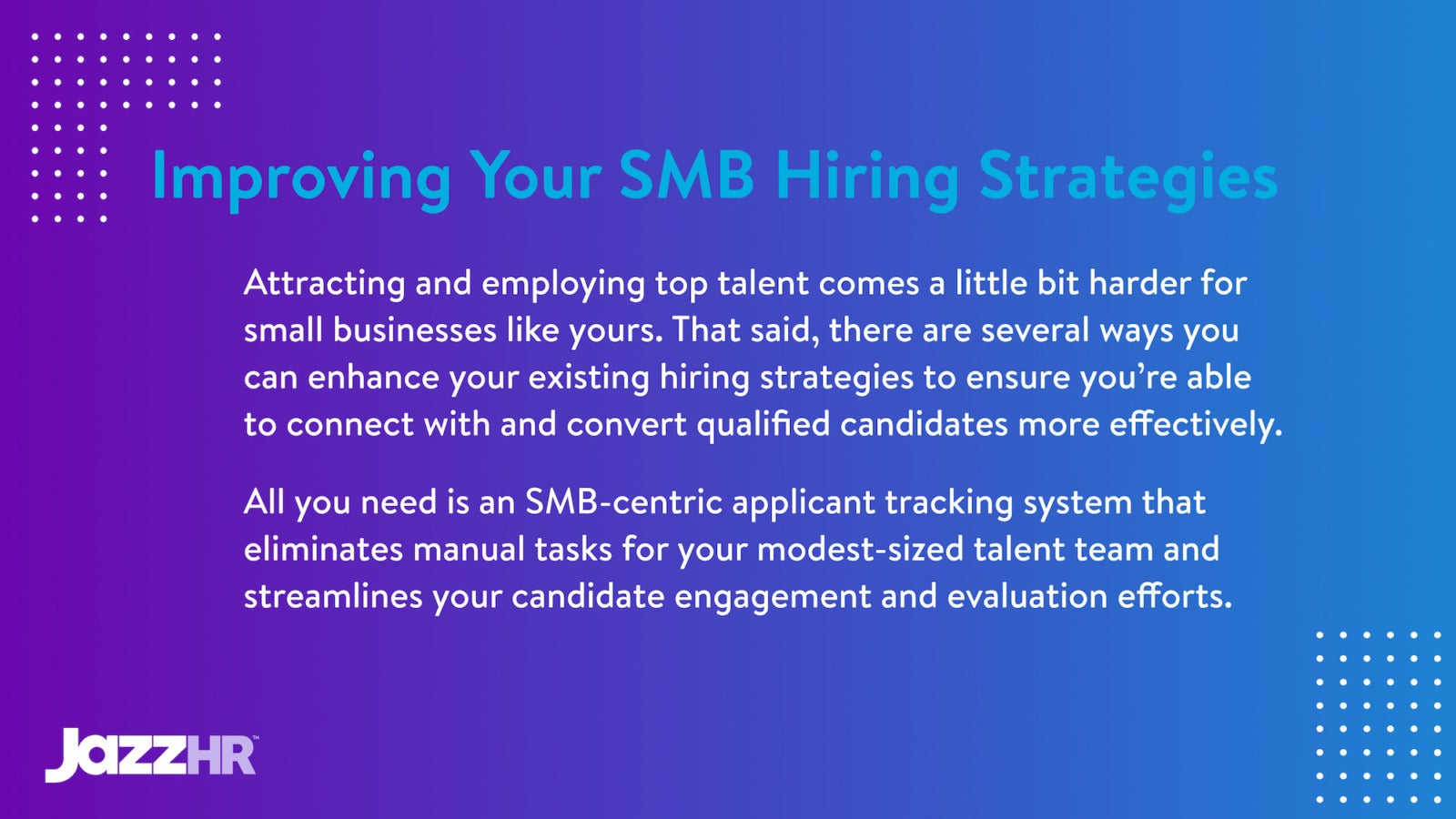 6) Develop a strong social media presence
Speaking of social media, optimize your profiles on LinkedIn, Facebook, Twitter (or X, or whatever it's called now), and other platforms to promote open roles and better show off your culture.
Stay active by posting regular updates, sharing company news, and featuring employee stories. Even note your org's involvement in industry events, awards, innovations, and partnerships.
7) Offer competitive benefits and perks
One of the best ways to set your org apart from your competitors is by — well — providing competitive benefits and perks. Highly sought-after benefits often include flexible working hours, remote work options, health insurance, retirement plans, and generous paid time off.
To attract (and retain) top talent, it's essential to find ways to implement these benefits at your SMB.
Keep in mind that perks should be tailored to your target audience. For instance, offering tuition reimbursement could be crucial for job seekers who are just starting in their careers. On the other hand, providing extended parental leave may be more appealing to mid-to-late career pros.
8) Enhance your onboarding experience
Creating a seamless onboarding experience is can also aid your talent attraction efforts.
From the moment a new hire joins the team, they should feel welcome, valued, and supported. So, ensure a smooth handoff to HR and people managers to help new hires hit the ground running.
As Employ SVP People & Talent Corey Berkey recently noted, personalizing the entire onboarding experience also impacts new employees' experience. In turn, they become more likely to spread positive word-of-mouth to others in their network — including job seekers — about how much energy appreciated this personal touch when coming onboard the business.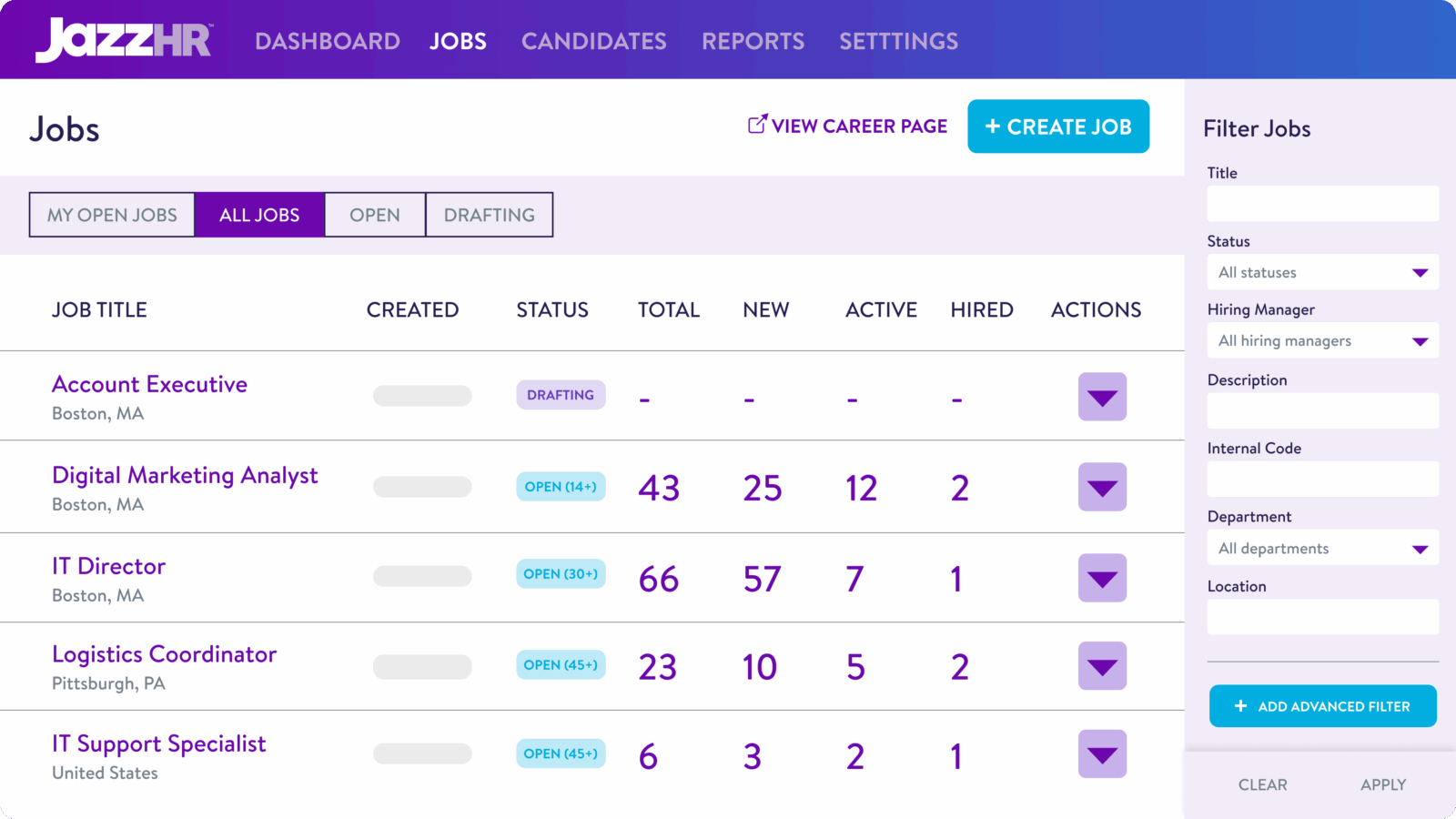 9) Use the power of employee referrals
Employee referrals are one of the most effective ways to attract qualified candidates.
Studies continue to show that applicants referred by a current employee are more likely to be interviewed and offered a job than those who apply through traditional channels.
So, encourage your workers to tap into their networks and bring in potential talent for open roles.
A robust employee referral program can be an excellent tool for attracting top-tier candidates and fostering employee engagement. Consider offering incentives such as bonuses or other perks to encourage your staff to refer high-quality applicants.
10) Execute your TA strategy with a top ATS
Recruitment is a time-consuming and costly process, but advances in talent acquisition tech have made it more streamlined than ever. Implementing modern, easy-to-use recruiting software (read: an SMB-centric ATS — hint, hint) can transform the way you source, screen, and hire for the better.
By embracing this tech, your SMB talent team can create a more efficient and effective hiring process that results in higher-quality hires who contribute to your org's short- and long-term success.
"A lot of small companies are still using Google spreadsheets as their ATS," Peridus Group CEO Caleb Fullhart recently told SHRM. "But there are more quality ATS's available to small and midsize firms at affordable rates today because vendors have realized how big that market is."
Discover how JazzHR's applicant tracking system for small businesses such as yours can help you enhance your talent attraction strategies. Book an ATS demo with our team of experts today.