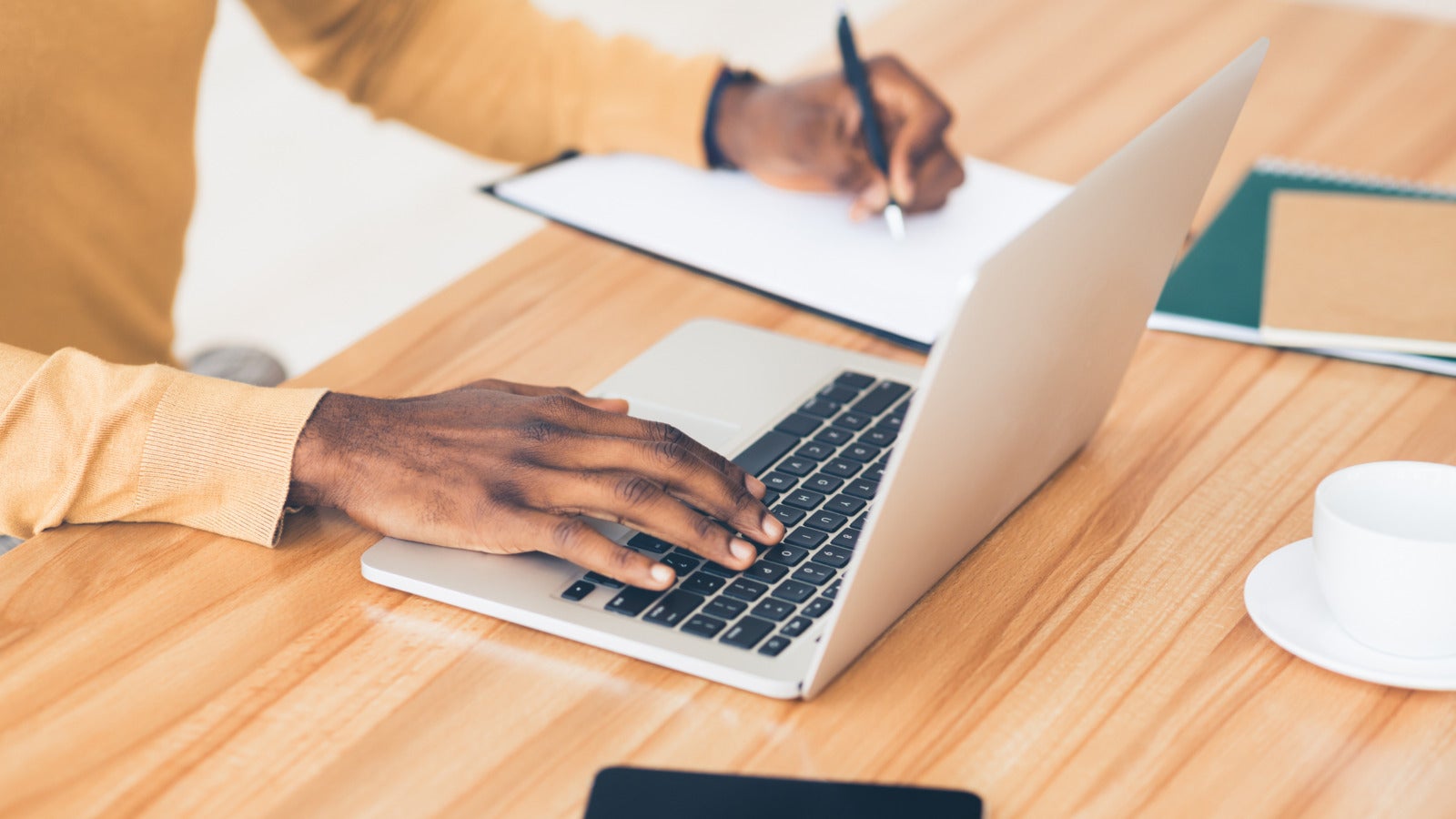 Top 10 Takeaways from the 2019 Talent Acquisition Technology Buyer's Guide
Earlier this month, JazzHR teamed up with our partners at Verified First to release the 2019 Talent Acquisition Technology SMB Buyer's Guide, a handbook on choosing the right recruiting solutions based on data from over 600 HR professionals. The guide's authors, Aptitude Research and HRWins, uncovered new trends and insights into the talent acquisition technology buying process, including how to evaluate needs, set expectations and measure ROI.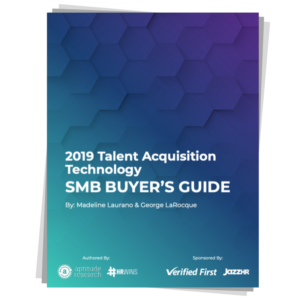 Here are our top ten takeaways from this brand-new research:
1. Small businesses face unique challenges in choosing technology
With so many options for talent acquisition solutions, selecting the right one can be difficult. This is particularly true for SMBs as more providers move upmarket toward enterprise-level organizations. In fact, the report found that teams often end up jumping into a decision before establishing what their requirements are and how the chosen provider can support their needs. These quick decisions leave many SMBs looking for replacement solutions, citing capabilities, price, and customer support as the main reasons for looking elsewhere.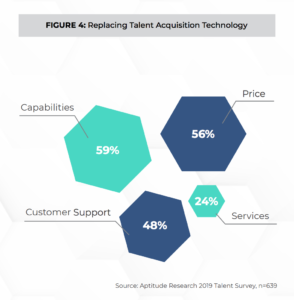 2. Quality of hire is especially important for growing organizations
While larger, resource-heavy companies struggle more in retaining top talent, SMBs face the unique challenge of improving the overall quality of hire.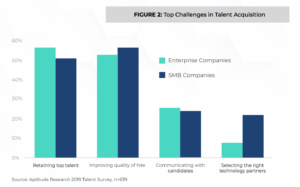 3. Only 28% of SMB organizations are measuring the ROI of their investment
Besides choosing technology, deciding whether it's working for your team can also be challenging. Over three-quarters of companies aren't tracking or demonstrating the value of their talent acquisition technology decision. This prevents them from proving a recruiting solution's worth to the rest of the company and reduces the likelihood of success. Use an ROI Analysis tool, like the one listed in the 2019 Talent Acquisition Technology SMB Buyer's Guide, to measure the financial value of your tech stack.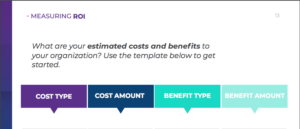 4. The best solutions are integrated
Small businesses need to maximize their reach and effort in order to stay competitive with larger companies. This means integrating technological solutions as much as possible to streamline processes and make for smoother workflows. Aptitude Research and HRWins research found that small businesses are embracing this trend and are looking for solutions with strong partner networks. A full talent acquisition tech framework should be viewed as an ecosystem of solutions rather than siloed systems.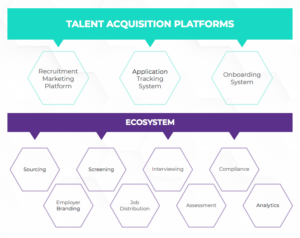 5. Background screening impacts quality of hire the most
Pre-employment background screening allows employers to make more informed hiring decisions by identifying candidate history and behavior that may influence professional performance. This brand-new research found that over 80% of SMBs use background screening and 54% say it has the greatest impact on hire.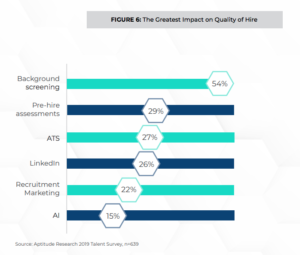 6. Most small businesses have an ATS
Nearly 60% of SMB organizations have an ATS in place (a 10% increase from last year), though 50% aren't happy with their current provider. When looking for new applicant tracking systems, the research found that key criteria include word of mouth, customer references, and capabilities.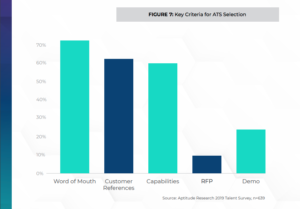 7. Combined ATS-CRM solutions are great for SMBs
Candidate relationship management systems (CRM) let you capture and convert passive candidate's before they've applied to jobs – but only 30% of teams are using one. Choosing one provider for both CRM and ATS can be a great solution and offers multiple benefits like more consistent data and experiences.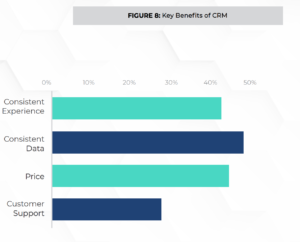 8. Smooth implementation is key
Many small businesses end up growing dissatisfied with their providers during implementation. Considering what resources your team needs and what support your chosen solution provides during this process is key to choosing the right solution.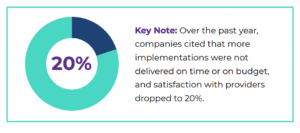 9. Predictive assessments improve business outcomes
The report found that companies have steadily increased their investment in pre-employment assessments over the past three years. 60% of SMBs are focusing on predictive assessments specifically. Still, half of all companies don't fully know the assessment options they have.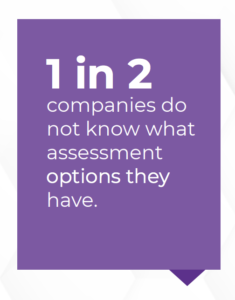 10. Talent acquisition technology is constantly evolving
The modern technology stack has evolved from basic candidate management to integrated solutions and beyond. As this market becomes denser and more solutions continue to appear, it's key for small businesses to strategically select the best solutions for their needs.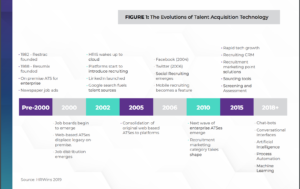 COMMENTS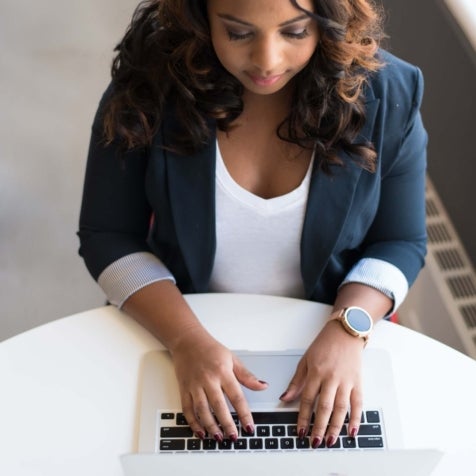 Popular Articles