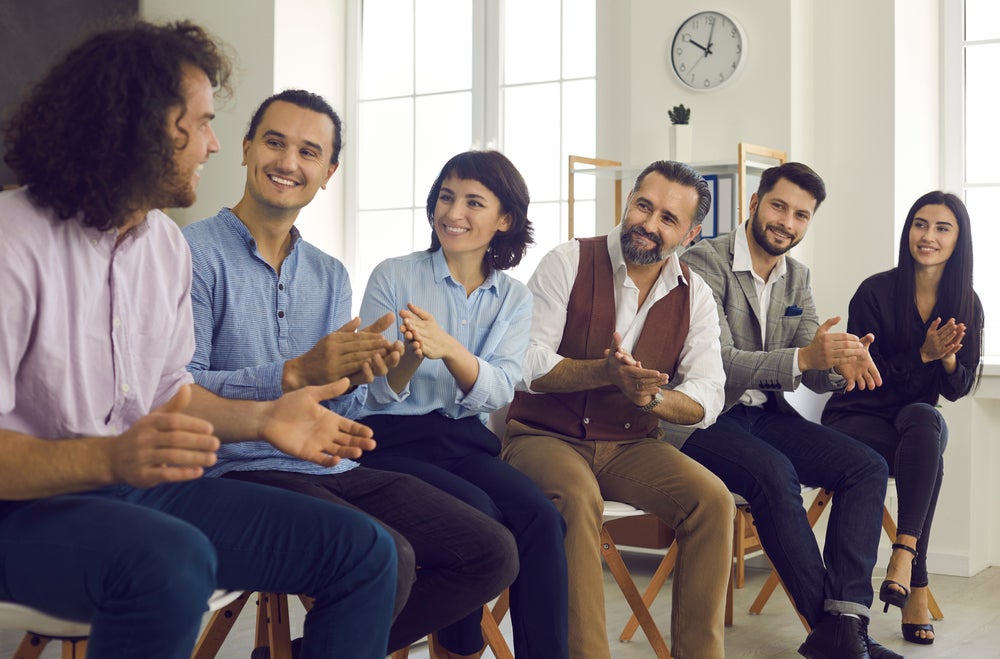 HR Practices That Make a Difference in Today's Talent Landscape
Recruiting and managing talent in today's landscape is tough. HR and TA professionals have had to pivot their practices in order to keep up with candidate demands and industry standards.
We see your effort, and we applaud your hard work. With Human Resources Professional Day on September 26, our friends at Verified First want to recognize the achievements of HR and TA professionals everywhere by highlighting some of the best HR practices that make a difference in today's talent landscape.
Leveraging Your Strengths
There are over 11 million open jobs in America right now. With both enterprise and small and mid-sized businesses (SMB) needing talent, competing with big companies that offer flashy incentives is a real challenge for many smaller organizations. While salary is a factor in recruitment efforts, it isn't the only element that will attract talent to your open roles.
As Minh Hua, Chief Talent Officer at Stanley Black & Decker, said in an episode of Verified First's HR at the Table webinar series, small companies have just as much stock in the new market as larger corporations. The secret to snagging talent in today's talent market is leveraging your strengths.
JazzHR's Employ Quarterly Insights Report includes a list of the essential factors any business can leverage to sway talent.
Remote and/or hybrid work environments

DE&I initiatives for all employees

Compensation that reflects the hiring market

Flexibility in work schedules
By leveraging your strengths to fit the needs of your candidates, you're giving them reasons why they should choose you over your competitors.
Utilize Talent Acquisition and HR Technology
Utilizing talent acquisition (TA) technology is another prominent way to make a difference in today's hiring landscape. Written by Madeline Laurano of Aptitude Research, the 2022 TA Tech Buyer's Guide emphasizes the importance of building your HR tech stack and understanding your internal needs.
It suggests starting with the talent acquisition trifecta, which includes candidate relationship management platforms (CRM), applicant tracking systems (ATS), and onboarding systems. These three systems work together to streamline both the recruitment and onboarding process through automating HR and TA tasks. Each are defined as:
CRM: Manages outbound sourcing, inbound recruitment marketing, and employer branding, and integrates with any ATS.

ATS: Encompasses the pre-hire lifecycle including candidate acquisition, requisition management, job postings, search capabilities, interview management, communications, and reporting.

Onboarding systems: Includes forms management, task management, and a new hire portal; it also works to help set up the new hire for long-term success by providing information on learning and development programs, succession plans, and performance goals.
Utilizing technology within your talent acquisition strategy can streamline your efforts and help you find, attract, and onboard talent faster.
Listening to Internal Needs
The Employ Quarterly Insights Report states that emphasizing the quality of hire is a priority for many organizations. In fact, 62% of HR decision-makers and recruiters say quality is their top priority in today's recruiting. Yet, it can be one of the most difficult to measure as new hires frequently leave to seek another role elsewhere after a short time with a company before their quality can be defined.
In order to figure out what makes a quality hire, you need to consult internal needs. By listening to the needs of the departments in which the open roles exist, you can get a list of qualities in a candidate that would signal their fit for a position. This list will help you define what quality means to each department.
For example, some roles require a high attention to detail or the ability to communicate between multiple departments. With this information, HR and TA professionals can look at a candidate's past experiences for positions that leverage precision and communication skills as the top qualities a candidate should possess.
Screening Candidates Before Hiring
Under the pressure of a fast hiring market, 17% of HR and TA professionals say they're willing to look past red flags from drug tests or background checks in order to fill roles. While this might save you some time on your day-to-day recruitment responsibilities, failing to screen candidates could increase your overall time spent on recruitment if you hire the wrong candidate for a role. In fact, 52% of HR and TA professionals reported 'wrong fit' for top contenders as to why new hires don't work out.
Background screening doesn't have to be an added task to HR's plate. In fact, utilizing a background screening provider can even give you time back in your hiring strategy. Part of making a difference in today's hiring market means finding a screening provider, or as Verified First likes to say, a screening partner.
The difference between a provider and a partner is that partners are committed to providing the best possible service to their clients and care about the speed and compliance of their client's hiring process. Screening partners can save you time in your hiring strategy by taking over these tasks:
Candidate communications: Partners will reach out to candidates on your behalf to kick start the screening process. They also offer candidate-friendly features like candidate texting.

Maintaining compliance: Only the best screening partners are PBSA-accredited, meaning they adhere to every standard set by the Background Screening Credentialing Council (BSCC).

Random drug testing: For many companies, building a better team means ensuring those that contribute are always at their best. Partners can manage a client's random drug testing so they can devote their time to where it matters most.
In Conclusion
We appreciate the hard work TA and HR professionals have invested in talent recruitment and management within today's talent landscape. Utilizing your strengths, TA technology, internal input, and background screening solutions can help you excel in your recruitment efforts. To get started with Verified First's background screening solutions with JazzHR, check out our partner page for more information.

Verified First helps organizations make the best hiring decisions by delivering streamlined background screening backed by the best client support and for developing the easiest, fastest HR system connections.
COMMENTS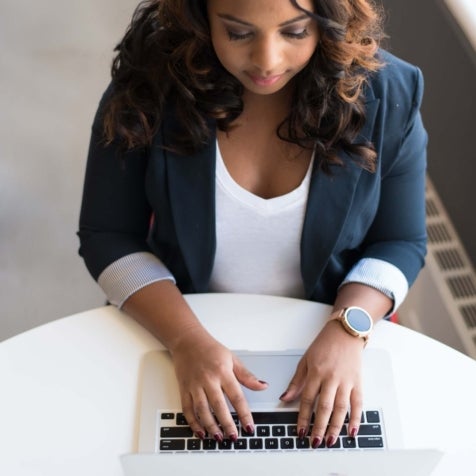 Popular Articles