Assessments
Challenge candidates using a series online skills tests from one of these integrated partners.
No interactions by this category.
Background Checks
Screen candidates safely, compliantly and efficiently with the following solutions.
Career Page Services
Design your career pages to incorporate your employer branding on every level of your business.


Recruiter.com
Recruiter.com Group, Inc. (OTCQB: RCRT) the expert network for recruiters, is a leading platform connecting recruiters and employers.
Learn More

Vizirecruiter
At ViziRecruiter we know that many of us spend more of our waking hours at our workplace than anywhere else. For that reason and others, we are inclined to seek work opportunities that match our interests, our values, and a natural desire to learn and grow. Through our stellar staff and ever-developing technology, we support recruiters in their efforts to find and attract great people. It is our primary shared goal.
Learn More
Calendars and Scheduling
Seamlessly sync calendars and optimize your scheduling.
Employer Branding
Build your company's talent brand to attract and retain competitive candidates.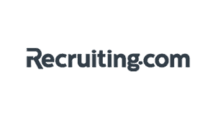 Recruiting.com
Recruiting.com's mission is to build unique and innovative talent acquisition software and services that help companies compete for talent through more authentic, relevant, and personalized experiences.
Learn More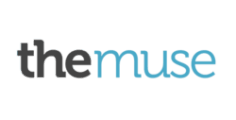 The Muse
Over 500 companies of all sizes in industries including Facebook, Mashable, MailChimp, Uber, Marriott, Bloomberg, and Comcast use The Muse to attract the best candidates based on culture fit.
Learn More
HRIS & Payroll
Easily send your new hire information into one of these leading employee data management solutions.
Job Boards
Post your jobs to both paid and free job boards through via our job board integrations.
Job Syndication
Broadcast your jobs on free job boards, niche job boards, and paid job sites.
Sourcing
Find more passive candidates and grow your talent pool with one of these candidate sourcing solutions
Single Sign-On
Sign-in to JazzHR without remembering your JazzHR password using one of these partners.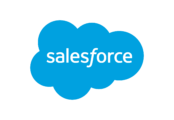 Salesforce.com
Seamlessly sign into JazzHR using your Salesforce credentials.
Learn More


OneLogin
Manage your identity in the cloud with OneLogin, and save 25% on JazzHR, forever. OneLogin boasts 600+ customers including AAA, Carlyle Group, Condé Nast, Gensler and Netflix.
Learn More
Tax Credits & WOTC
Earn federal tax credits for every new hire that meets eligibility requirements.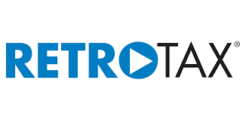 RetroTax
RetroTax has been helping businesses of all sizes locate and administer tax credit programs since 1996. We generate millions of dollars for our clients every year with our people powered technology, and the integration of our tax credit services with the JazzHR system makes screening employees simple and seamless. We do the work, you get the credits. Click below to contact our RetroTax team to find the tax credits you deserve today!
Learn More

WOTC.com
The Work Opportunity Tax Credit (WOTC) is a federal tax credit that the government provides to private-sector businesses for hiring individuals from nine target groups that have historically faced significant barriers to employment. This government program offers participating companies between $2,400 – $9,600 per new qualifying hire.
Learn More
Time and Attendance
Easily keep track of your employees' time and attendance.


TSheets
TSheets is a cloud-based time tracking solution employers and employees love. Easily track time on any device to streamline payroll, send accurate invoices, and save thousands each year.
Learn More


Time Rack
Time Rack® provides a cloud-based time and attendance and HR software that streamlines workforce management and minimizes data entry and calculation errors. Time Rack integrates with JazzHR and has the ability to export new employee data straight into Time Rack software.
Learn More
Video Interviews
Screen candidates using recorded answers to questions, or interview candidates virtually.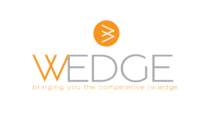 Wedge
Wedge is an easy-to-use, cost-effective video assessment tool. By allowing you to see more candidates in less time, Wedge helps you find the best candidate for the job. With unlimited positions and videos, Wedge will forever change the way you look at hiring.
Learn More


Spark Hire
Thousands of customers utilize Spark Hire's video interviewing platform to become more efficient and effective in their hiring process. Reduce the need for phone screens, improve collaboration with your hiring team, and make amazing hires in a fraction of the time.
Learn More
POS System
Centralize your companies point of sales systems with easy to use technology that makes running your business easier than ever.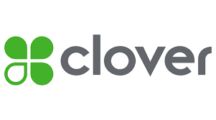 Clover
Clover is an integrated point-of-sale platform that combines stylish and functional hardware, powerful business software, and payment processing to help merchants get paid and run their business better. Designed specifically for the needs of small and mid-size businesses, Clover is more than just a POS system that can process any payment type safely and securely from any location. It's a complete business management system with capabilities and features that help merchants handle the tasks and challenges of their business, end to end.
Learn More
Interested in becoming an integrations partner?