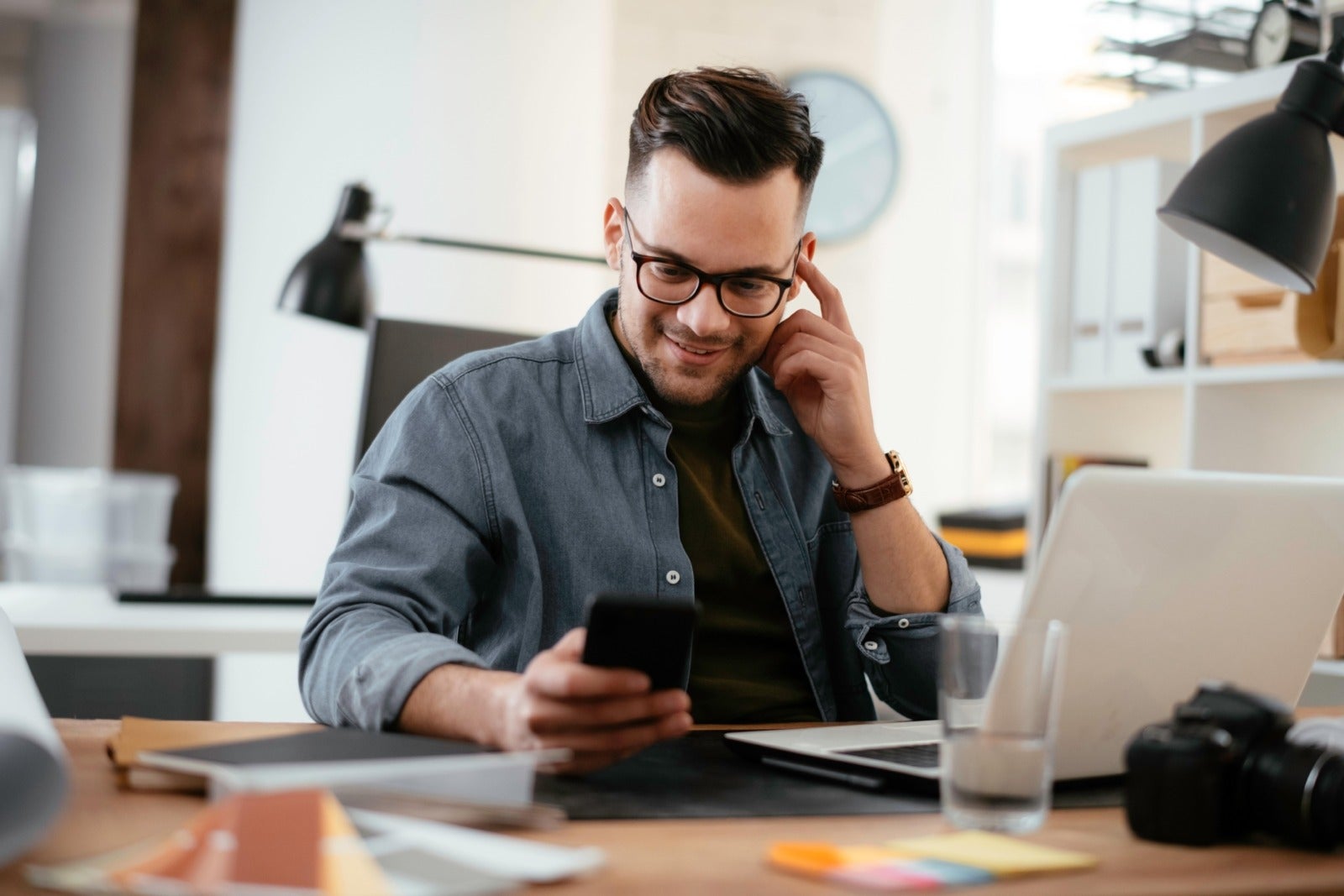 How Automation Can Enhance Your Candidate Sourcing
For growing companies with smaller HR and recruitment teams, using automation to meet modern-day recruiting and hiring needs — including candidate sourcing — is now a must.
That's not to say your business needs to invest in advanced artificial intelligence (AI). That said, SMBs and companies in non-tech sectors have just as much capability to use these resources as Fortune 500, tech-forward enterprises.
To address inefficiencies caused by having to conduct so many key TA tasks manually — and ensure your candidate sourcing efforts lead to a stronger hiring process that helps you convert more qualified job seekers with great ease and speed — you need to invest in recruitment automation tech.
The good news? There are SMB-centric ATS solutions that come with automation capabilities right out of the box. More to the point, ones anyone and everyone on your modest-sized talent team can leverage to more efficiently post to job boards, bolster your talent pool, and fill open positions.

Improving your SMB's candidate sourcing strategies with advanced automation tech
Candidate sourcing tasks can easily pile up.
From carrying out social sourcing activities (i.e., turning to LinkedIn and similar channels to proactively find premier prospects), to assessing employee referrals, to publishing postings to your careers page to get more applicants, there are several sourcing and recruiting tasks on your talent specialists' plates each day.
With an ATS that has automation functionality, though, you can put some tasks on "autopilot," including:
Posting job openings to multiple job boards
Promoting open jobs via social media ads
Scheduling interviews with qualified candidates
Sending messages to recent job applicants
Following up with engaged talent through email
Scanning resumes for keywords tied to skills
Administering skills assessments to job seekers
Assigning onboarding paperwork to your HR team
Some more specific goals may need higher capability tools, like ones that have AI features built in. For instance, businesses that want to encourage diverse hiring or expand their operations globally for remote applicants may need more intensive resources with broader service offerings.
Given the size of your org, though, odds are you don't need this kind of sophisticated automation tech. But, having a central recruiting platform that helps your TA team interact with prospects and handle day-to-day duties more efficiently can lead to several hours of work saved weekly.
As it relates to sourcing, your recruiters won't have to allocate the bulk of the time scouring various career communities and talent networks to find the "right" folks to fill open roles.
Rather, they can use automation to post jobs universally and connect with the most appropriate audiences, and let the tackle do the bulk of their sourcing work for them.
And with their newfound time in their workday, recruiters can focus on things like optimizing nurture campaigns, rediscovering top talent already in their database, providing and collecting candidate feedback, and improving other core tasks.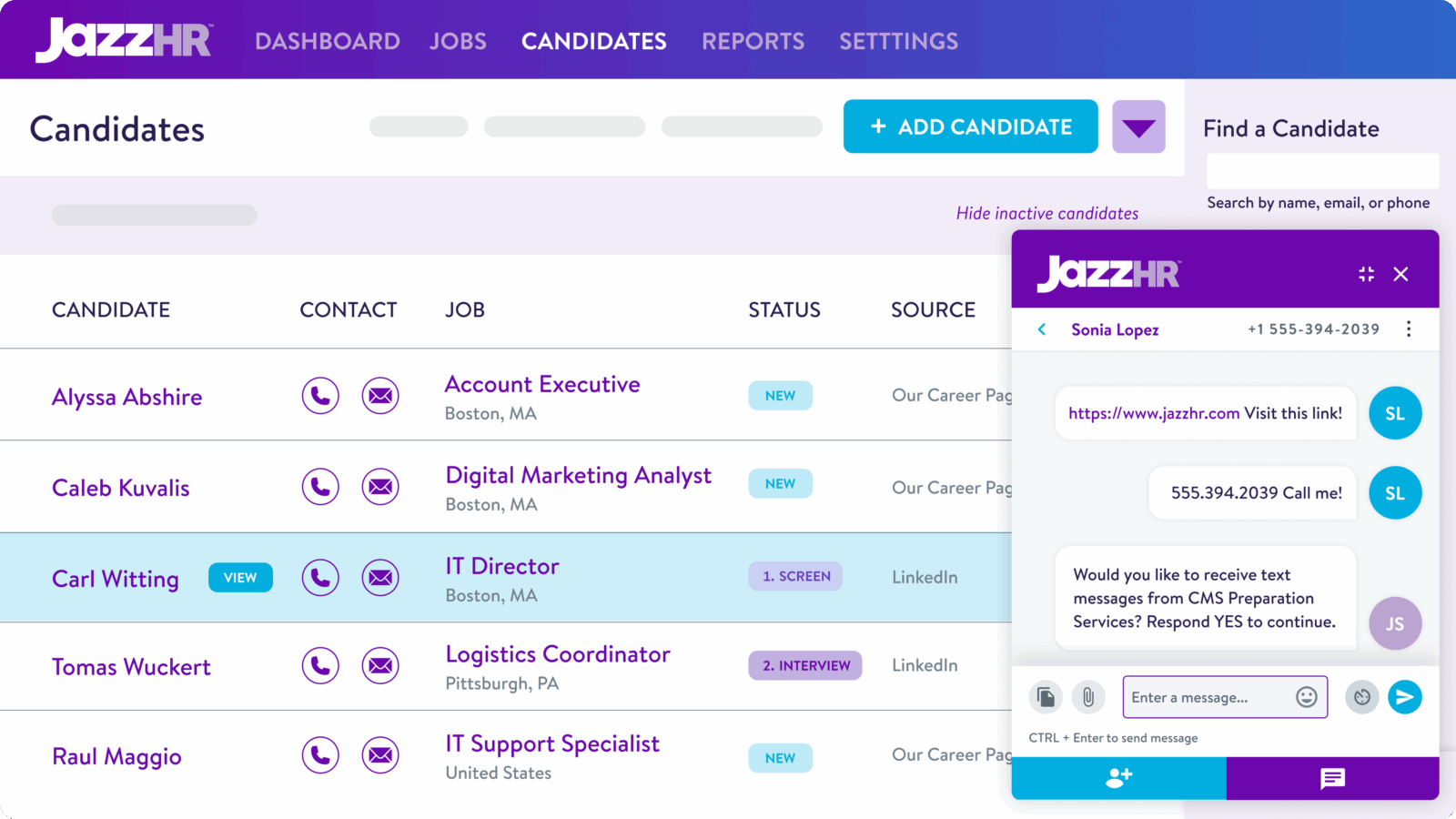 Implementing the recruitment automation tools to boost your candidate sourcing
Investing in a recruitment automation platform (or, as noted above, an ATS with automation incorporated) is one thing. But, if your recruiting staff doesn't embrace the workflow and lifestyle changes automation brings, it will feel like a massive undertaking. (Because it will be.)
That's why you need to work with the right automation vendor and implement a well-coordinated change management plan to make sure all talent team members can take full advantage of all that automation has to offer and develop their own distinct workflows across the hiring cycle.
When this happens, your TA specialists can (eventually) allocate more time to meaningful work.
Automated tasks will happen faster, more promptly and with greater accuracy than humans could accomplish. (Which is not detrimental to current HR professionals, by the way. Just a fact that automation creates so many new efficiencies for human resources teams.)
In other words? The transition to automation in candidate sourcing, specifically, also signifies a transition to a more productive full-cycle recruiting approach that traditional recruitment technology simply can't help SMB talent teams like yours realize.
With that in mind, here are some of the most popular types of software available to small businesses today and the specific kinds of automation capabilities they can provide recruiting orgs:
Job posting management software: This reduces the need to log in, optimize and manage job postings from individual websites, putting it all in a central hub.
Internal messaging systems: Websites like LinkedIn have internal features that can automatically scan profiles within a radius and directly message candidates that fit particular prerequisites. They can also send follow-ups and scheduling reminders. Third-party applications, like Dux-Soup, can also perform these tasks.
Applicant tracking systems: Localize info about candidates, past and present, in a single database. Use automated scans to identify candidate strengths or categorize talent into skill-relevant pools.
Social media schedulers: Use scheduling tools to suggest social media post optimizations and hashtag suggestions for reaching maximum engagement for job posts. When workers spend around 5 hours a day looking for content, it's no wonder these platforms are so helpful. Advertise automatically based on preset dollar amounts and geo-targets.
Pre-employment assessments: Platforms like Indeed and programs like Codility can automatically send candidates skills, proficiency and personality tests and rank them to help employers cull applicants based on their application progress.
Your best bet? Onboard an advanced, yet easy-to-use ATS and have that be your single source of hiring truth (i.e., one in which all candidate-related data is stored and dynamically updated). Then, sync other tools, including but not limited to the ones above, to streamline your candidate sourcing and TA efforts.
Just be sure whichever ATS you invest in offers direct integrations with other important recruitment tools.
Only with an applicant tracking system that enables seamless syncing with other HR tech can you share data "harmoniously" across solutions and have a holistic view of all TA activities.
"By automating high-volume tasks, centralizing candidate communications, and building integrated tech stacks, recruitment professionals can reinvest hours of time and thousands of dollars back into more strategic activities with greater business impacts," said Employ CEO Pete Lamson.

Best practices for using automated workflows to streamline your candidate sourcing
The best way to successfully use automation systems is to identify and make plans to overcome the disadvantages. The first is the upfront investment, which will easily pay for itself in time — but only if companies seek trustworthy and resilient tools.
Some argue that automation — like a robot sending an automated DM to schedule an interview — feels less personal or human. Creativity and control may seem to walk out the door when a template guides communications.
It is important to note that, while automation can save teams time, it can't necessarily guarantee more or less success. Applicants are increasingly aware of the automation tools companies use. Some of these job seekers don't want to interact with these employers, instead preferring human interaction.
The more the populace educates themselves on these tactics, the more it will impact their responsiveness and attitude toward the strategies. Automation could bring in as many false positives and legitimate resumes. So, it's vital to stay vigilant.
That means your hiring team shouldn't immediately set high metric-related goals for new hires or incoming applications. Instead, you should focus on using the tools to meet present expectations and build from there, as automation begins to free up their days for more impactful projects.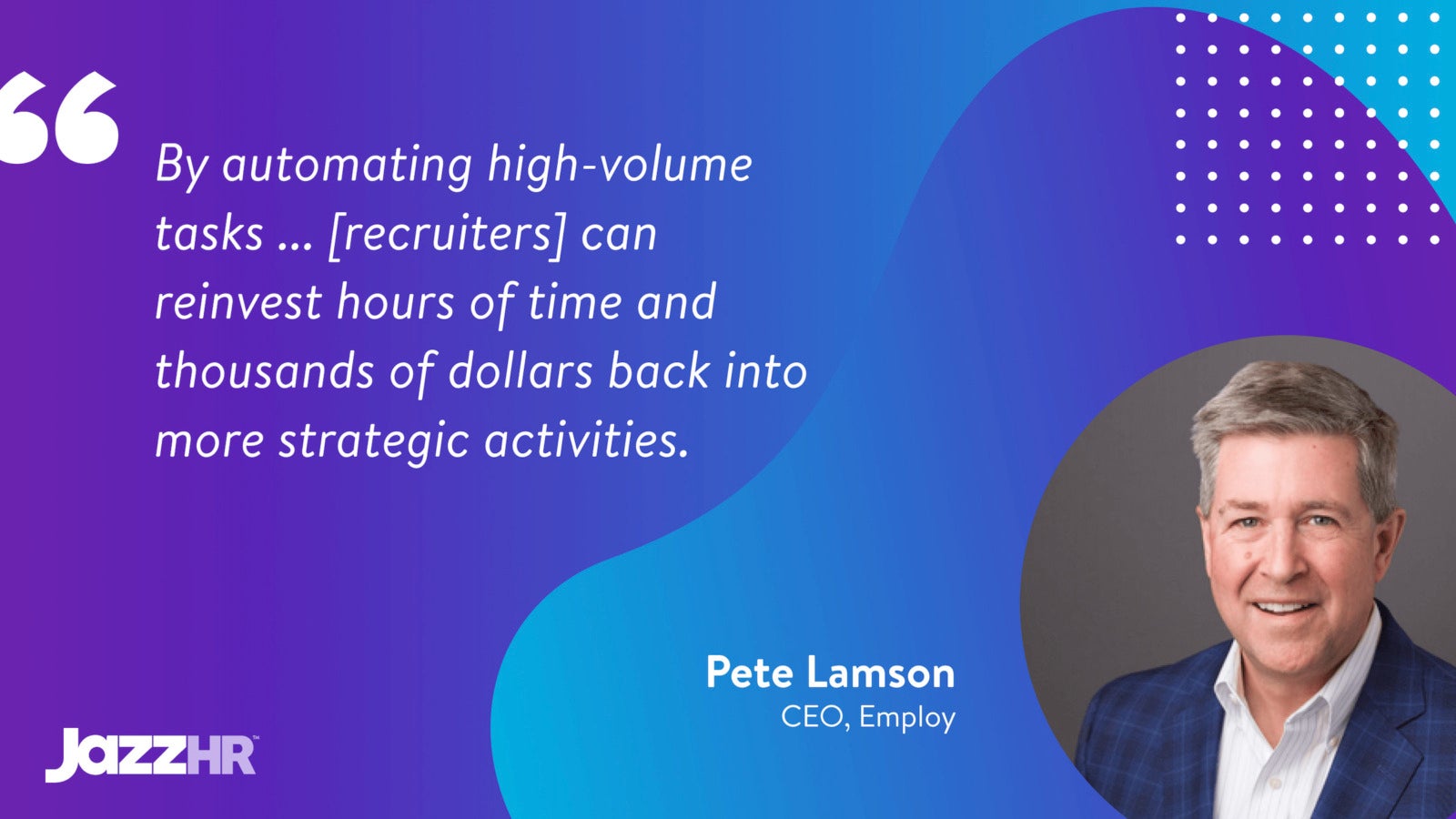 Finding the right ATS to elevate your candidate sourcing strategy
Simply put, your SMB should look to automation tech for your candidate sourcing process. They offer more benefits than drawbacks, which are easily worked around with a few adjustments.
Teams can expect the same, if not more, engagement with job postings and higher turnout for interviews. Automating the minutiae of candidate sourcing leads to a constant stream of talent with only minimal oversight required for maintenance.
Consider the benefits JazzHR's applicant tracking system for small businesses has offered customer Museum Hack. The company has used our ATS for the last decade-plus. During that time, they've automated a variety of daily recruiting activities for its meager-size TA team.
In regard to sourcing, Museum Hack uses our one-click candidate sourcing feature to ensure all new postings are published to the most applicable job boards in — well — just one click.
Thanks to the automated workflows the org has set up over the years, the business has seen rapid increases in both the quality and quantity of applicants who apply for open roles.
What's more, Museum Hack's recruiters no longer have to store candidate info in spreadsheets and update that data and info manually — a huge time-saver for the talent team.
"I knew we needed a reliable hiring partner to help resolve these issues if we wanted to sustain our growth," said Museum Hack CEO Nick Gray. And that's exactly what they got in JazzHR's ATS.
When your time to fill average drops by 75%, you realize a much speedier hiring process without sacrificing recruiting quality and ensuring an enjoyable experience for each engage lead.
Demo JazzHR's ATS for small businesses today to discover how it can improve your talent sourcing efforts. (Not to mention make life far easier for your modest-sized talent acquisition team.)