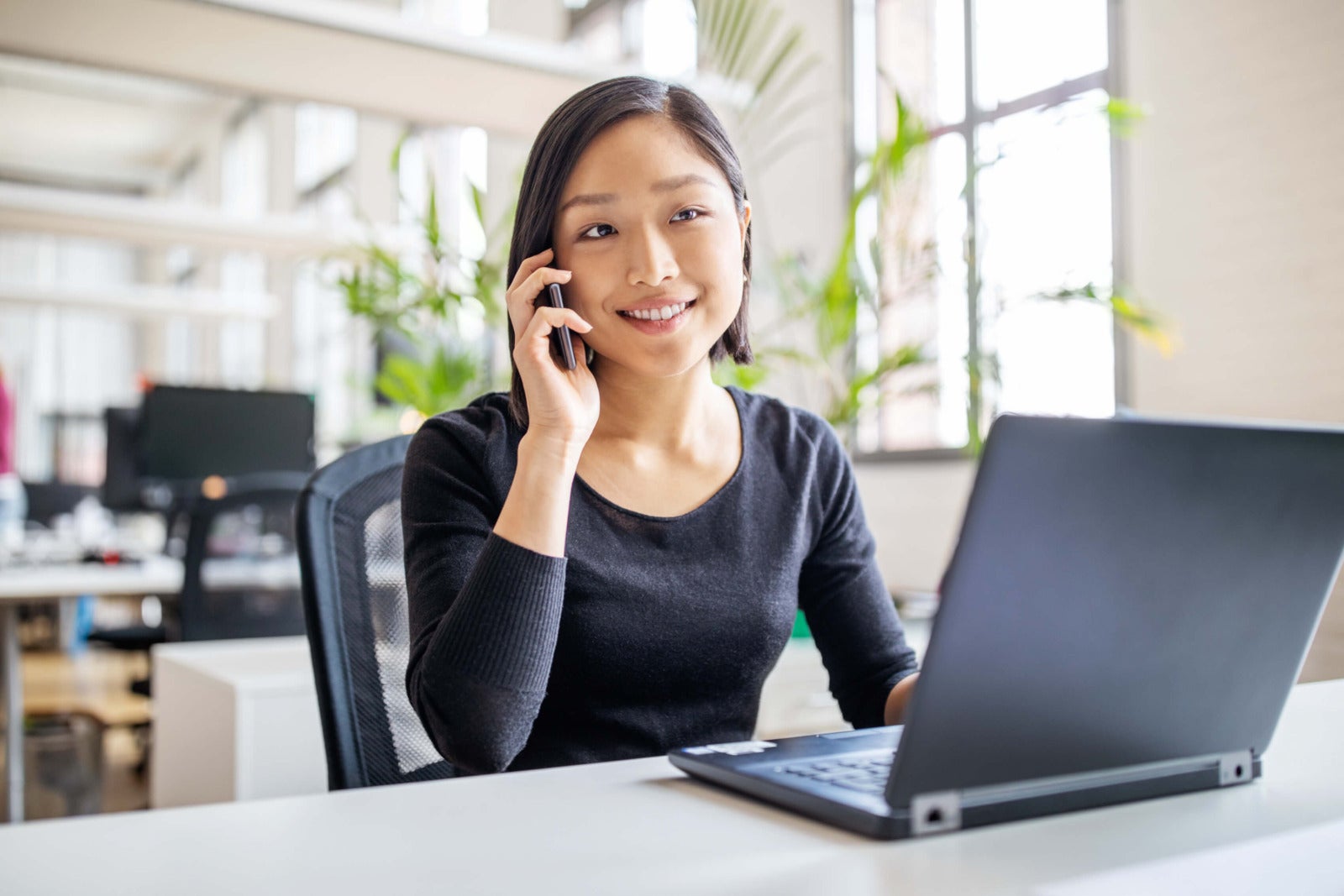 What the Top Recruiting Software for Small Business Offers
Whether you're an early-stage startup just getting your hiring legs beneath you, so to speak, or a scaling organization looking to ramp up your recruitment efforts in the coming months and years, you need to research — and, ultimately, invest in — the best recruiting software for your small business.
In other words, your human resources and talent acquisition leadership (along with any other key hiring stakeholders, should they prefer to be involved) need to look into the top applicant tracking systems (ATS) on the market today to identify the premier options and, at the end of the day, earmark business spend to what you deem the ideal TA software solution for your small business.
Like your SMB's actual recruitment process, planning and executing your ATS selection process will take a bit of time. (Anywhere from 2-8 weeks, depending on your hiring team's respective needs and goals).
That said, it's one that's best conducted as a true team effort to get it right.
That means your HR manager, TA director, recruiters, and even hiring managers need to sync with one another to map out your efforts to onboard an advanced yet easy-to-use applicant tracking system.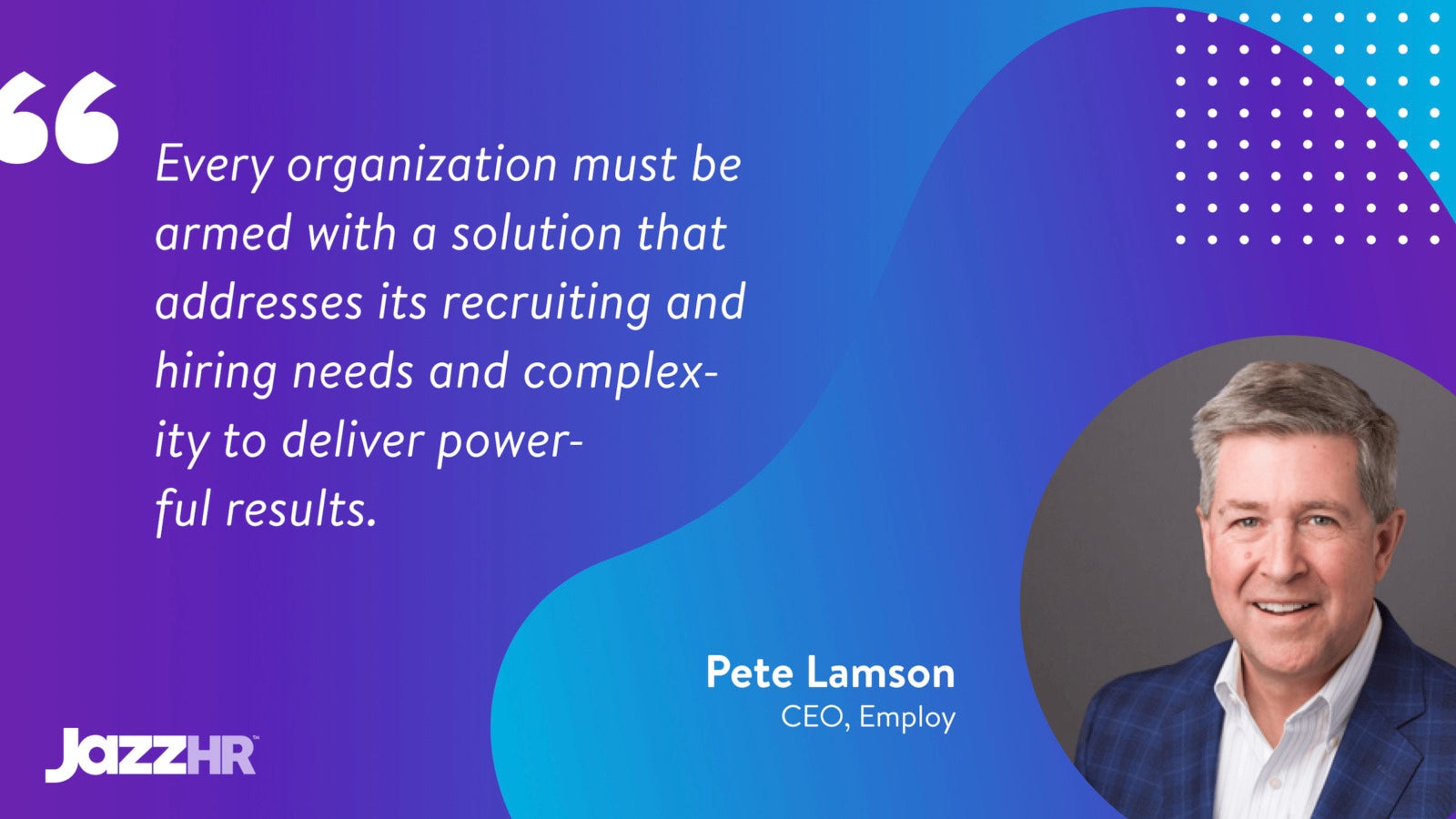 7 pros of investing in recruiting software for your small business
"Organizations of all sizes are struggling with recruiting and hiring challenges amid the tightest labor market in decades," Employ CEO Pete Lamson recently shared with HrTech Cube. "They're trying to adapt to the rapidly changing circumstances with highly deliberate plans for growth.
"And since we all know that executing an effective TA strategy is complex, every organization must be armed with a solution that addresses its [hiring] needs and complexity to deliver powerful results."
That includes your small business. Here's why your company would be wise to carefully investigate and ultimately select a premier recruiting software solution that's purpose-built for SMBs like yours.
1) You can produce and publish postings universally
Posting job listings to all popular (and even niche) job boards and career communities where you typically source high-quality candidates is easier than ever with a leading ATS.
While your hiring managers and recruiters work hard on writing compelling impact job descriptions for each open role, your recruiting software should be able to help you amplify awareness of your job postings by enabling you to publish them across all relevant job boards with a single click.
JazzHR does this for our customers. Consider North Carolina Outward Bound School (NCOBS).
"JazzHR's integration with many free job posting boards has saved hours and hours of time by auto-posting so I don't have to do that on my own," said NCOBS Staff Recruitment Manager Devin Kearns. "This has led to a larger candidate pool, especially for harder-to-fill positions."

2) You can engage top talent across multiple channels
Executing your recruitment marketing activities (e.g., promoting open jobs on prominent and relevant career communities and social media sites) is also simplified with an ATS.
Generating a high volume of applications is certainly a top goal for your TA team today.
But, you can't afford to neglect proactive talent sourcing either. It's arguably the most difficult part of recruiting today — that is, finding highly qualified passive candidates and convincing them to speak with you regarding job openings they'd seemingly be strong fits for.
And yet, it's a task that can be simplified (and even somewhat automated) with the proper recruitment software for small businesses in place.
With JazzHR's purpose-built ATS for SMBs like yours, your modest-sized recruiting crew can send individualized messages to prospects of interest via both email and text. These custom nurtures mean you can both schedule messages to relevant candidates in a timely manner.
3) You can get employee referrals from your workforce
Leading recruiting software for small businesses also enable talent teams to secure referrals directly from their colleagues and auto-create profiles for those candidates.
A company-wide employee referral program isn't just something larger organizations benefit from. Your small business would also be wise to get referred prospects from members of your workforce to alleviate the pressure on your recruiters (which, like most SMBs, may only comprise of a few folks).
Aside from saving your recruiting staff from having to spend the bulk of their time searching for ideal candidates across the web, a referral program executed with a robust ATS also allows you to:
Be notified when new referrals are submitted
Automatically create new profiles for those new leads
Import those leads' resumes and LinkedIn info
Notify referrers when they're eligible for their referral bonus
In other words? The top recruiting software for small businesses helps both TA teams and referrers keep the entire referral process streamlined and organized — and reduce the former's need to constantly scour job boards and career communities for high-quality passive candidates.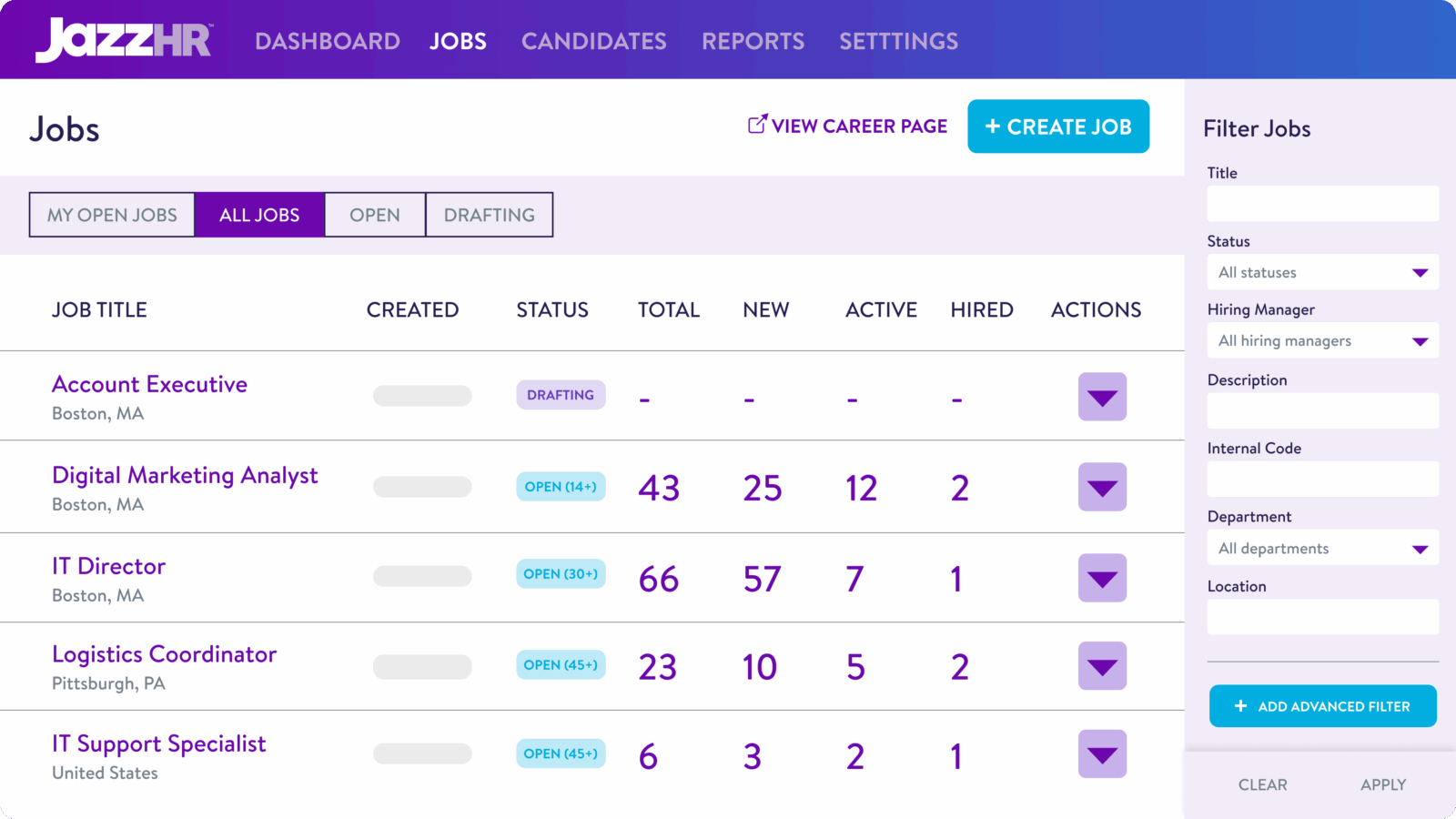 4) You can ensure complete hiring process alignment
The top recruiting software for small businesses ensures recruiters and hiring managers stay on the same page throughout each recruitment cycle tied to open requisitions.
Complete coordination from start to finish: That's the dream for every hiring team today. Yours can realize this — and, over time, gradually refine your recruitment processes to speed up your hiring cycles — with a top-rated, reputable applicant tracking system.
From the moment a new applicant enters your ATS and the initial phone screen takes place, to when these prospects are advanced to the interview process and offer extension stage, everyone on your hiring team can see real-time statuses for each engaged candidate.
For hiring managers, this means not having to constantly check in with recruiters (or, from their perspective, bother or interrupt) regarding their progress with filling roles.
Instead, they can simply look into the pipelines for the recruiter assigned to their requisition and ensure they're on track in terms of presenting the desired number of leads to them for pre-interview evaluation.
5) You can streamline all your interview scheduling
With a best-in-class ATS in place, you won't have to worry about combing over each interview panelist's calendars just to schedule brief in-person or virtual interviews.
Speaking of interviews, recruiters no longer have to manually check each hiring manager's and interviewer's calendars just to find that one 30-minute window in which all are free to meet with a candidate. Instead, with the right ATS, they can let the tech do the scheduling work for them.
In JazzHR, all calendars for hiring team members in JazzHR sync seamlessly and always reflect the most recent additions and changes. That means when a recruiter wants to schedule an interview round with the latest lead, they are presented solely with the days and times during which each interview panel member is free. No more wasting hours each month on interview coordination.
(Bonus: With our ATS, you can also allow candidates to self-schedule interviews.)

6) You can access and take action on real-time TA data
In-depth, easily accessible analytics come out of the box in the premier ATS systems today, meaning everyone on your hiring team can leverage recruiting and hiring data.
As mentioned, offering rich, real-time insights related to all recruiting activities and pipelines is one of the biggest benefits of the top recruiting software for small businesses today. In short, the days of depending on "gut instinct" and "feeling" to make hiring decisions are (thankfully) gone.
Now, the most successful SMB talent acquisition strategies are built around actionable talent analytics.
Let's say you want to learn about the effectiveness of your communication with candidates. Using an ATS like JazzHR, you can get insights into your nurture messaging performance and ensure your emails and texts are helping you to move target prospects into your funnel at the optimal rate.
From here, you can make the requisite changes or updates to your nurture comms based on this data. For instance, if nurture emails tied to a specific role or team are missing the mark and leading to low engagement, you can switch up your messaging to try something that may boost conversions.
7) You can make strides with your diversity hiring
From bolstering the diversity makeup of their talent pools to eliminating bias in their interview process, the best ATS for SMBs enhances their diversity recruiting efforts.
Diversity, equity, and inclusion is — and will certainly/rightfully remain — a focal point for employers today.
That includes small businesses, not just mid-sized and enterprise orgs. The best applicant tracking systems for SMBs help them track their efforts to source, engage, interview, and hire diverse candidates over time.
That means that, as long as your small business leaders have dedicated, concrete goals around diverse and inclusive hiring, your talent team can capably monitor your progress with meeting those OKRs and KPIs right from your ATS — and enhance each facet of your DEI recruiting as needed.
Chat with the JazzHR team today to find out why thousands of small businesses chose our recruiting software for their talent teams — and why your organization should do the same.