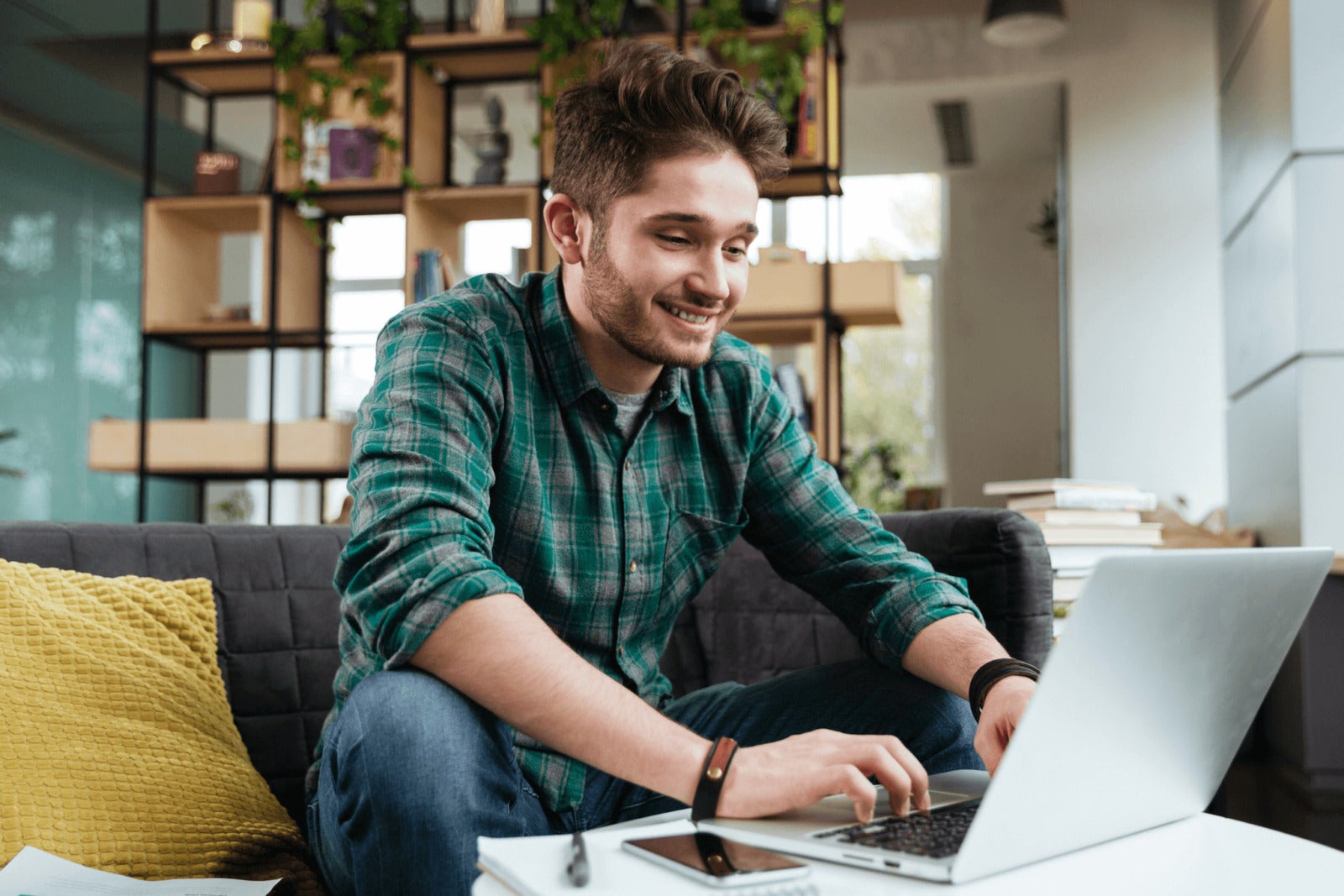 Recruiting Technology: How to Select the Right Software
There are a lot of options for recruiting technology out there today: from niche tools that help hiring teams screen candidates, post jobs, and conduct video interviews, to more advanced solutions that have artificial intelligence and machine learning capabilities.
Small businesses can benefit from tools that help them streamline hiring, but they don't always need complex solutions to support their hiring efforts. Often, it's in between these two options where SMBs should focus on improving their recruiting and hiring processes.
Growing companies need an easy-to-use, yet powerful applicant tracking system (ATS) that serves as their go-to hiring hub to attract and engage qualified candidates.
The trick for your small business is finding the right ATS — purpose-built recruiting technology that your staff and hiring managers can both use to connect with job seekers and hire top talent.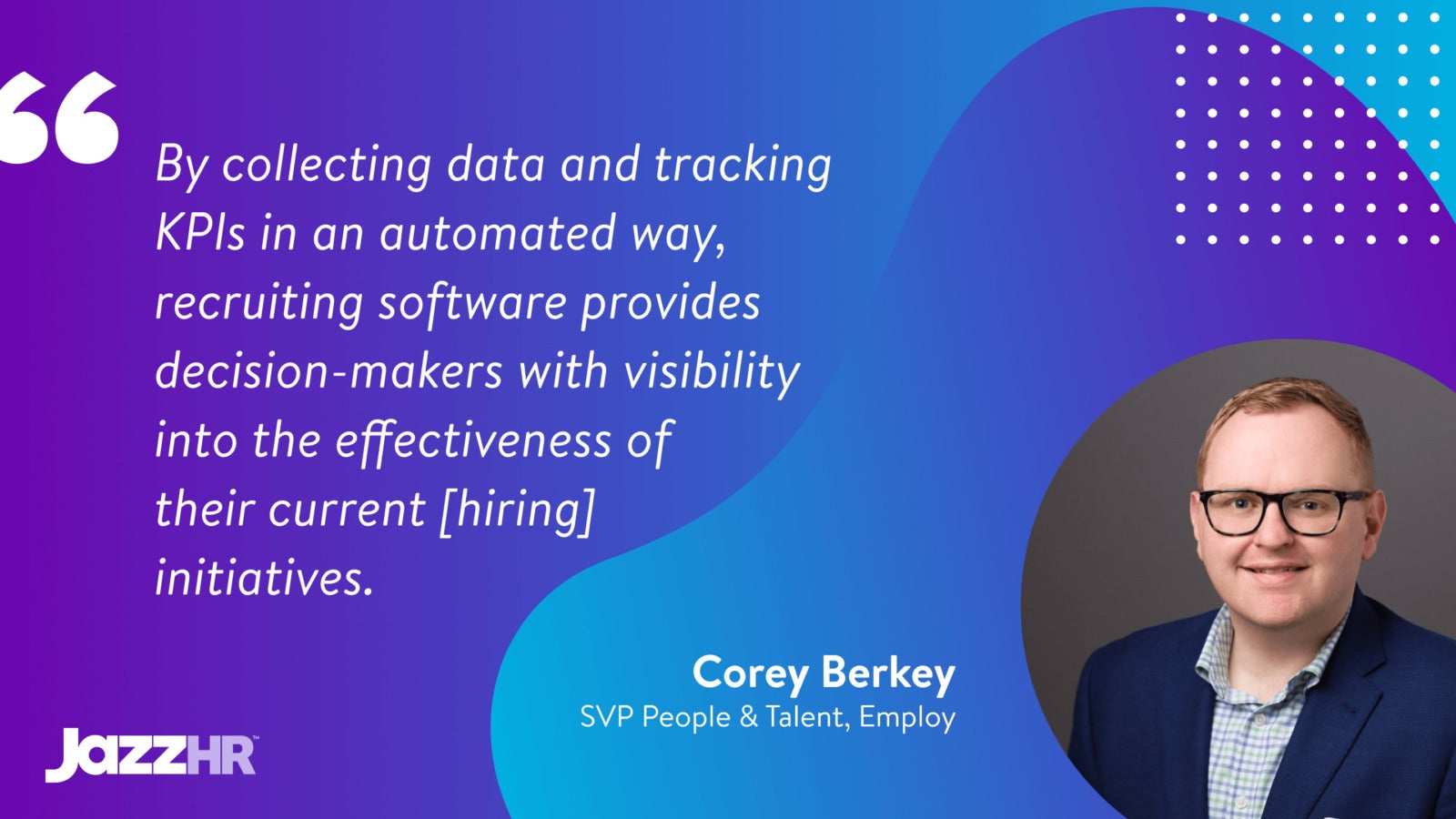 What to look for in recruiting technology
Nearly half of employers indicate they will invest in new recruiting technology and processes in 2024 to future-proof their hiring strategies, based on findings from the 2023 Employ Recruiter Nation Report.
Given how many growing companies are looking to invest in recruiting software and advance their hiring approach, your small business should consider how to strengthen your recruiting tech stack and set your hiring team up for success.
With this in mind, here's what your SMB should look for in new recruitment technology today.
Configurable options to align with all current hiring processes
One thing preventing some small businesses from adopting an ATS is uncertainty around how they can configure the solution to align closely with their existing recruiting and hiring processes.
In other words, SMBs need an ATS that allows them to tailor the solution, so that hiring team members can use the tool with ease and workflows can be seamlessly synced in the system.
Recruiting software from JazzHR offers role-based permissions and privileges to make the ATS accessible to all hiring stakeholders while factoring in their specific function in the hiring process.
For instance, recruiters, hiring managers, interviewers, offer approvers, and ATS admins can all be auto-assigned to their distinct roles in JazzHR, which informs their data/screen access.
This simple user management functionality also ensures JazzHR customers can comply with consumer data regulations and avoid any issues with inappropriate data access across their team.

Automation to streamline hiring and help engage candidates
Reaching and connecting with candidates where they are is the foundation of a strong small business recruitment process today. The problem SMBs often face is that manual approaches have been used to publish job postings, promote job ads on social media, schedule interviews, and message candidates to keep their hiring efforts moving along at the desired pace.
With JazzHR, you can move past these manual efforts.
For instance, JazzHR's applicant tracking system helps SMBs create Workflow Helpers. This recruitment automation functionality creates reminders for and triggers emails to specific hiring team members to take certain actions, like providing candidate feedback.
Workflow Helpers also allow growing companies to set up custom hiring funnel stages tied to screening, interviewing, and evaluating candidates throughout the recruiting lifecycle.
This standardizes the typical hiring process and ensures it matches the hiring process of the business.
In terms of engagement, Workflow Helpers can be used to auto-send emails to recent applicants to alert them of application receipt, invite them to self-schedule an initial phone screen or other interview, and deliver rejection letters to passed-on job seekers.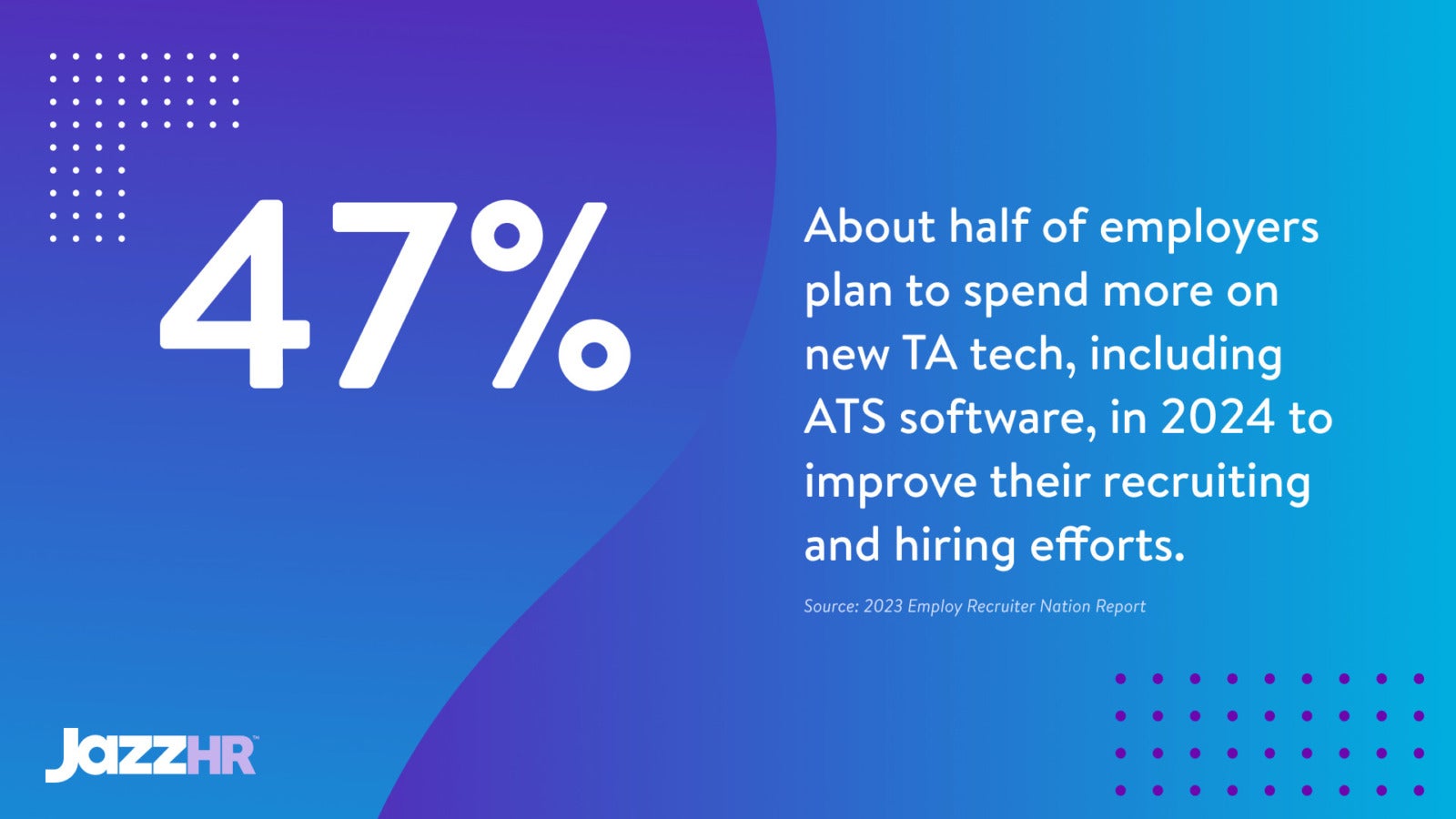 Built-in talent analytics and hiring reporting capabilities
"By collecting data and tracking KPIs in an automated way, recruiting software provides decision-makers with visibility into the effectiveness of their current [hiring] initiatives," Employ SVP, People & Talent Corey Berkey wrote for business and industry news publication SpiceWorks.
And Corey's right. Using top-rated recruiting technology with out-of-the-box talent analytics, your business can access real-time insights tied to your hiring efforts.
JazzHR even offers Advanced Visual Reporting (AVR) with easy-to-use filters and rich data visualizations that provide insight into recruiting workflows, timing, and sources. This data can then inform changes that should be made to certain hiring activities and processes.
Let's say you're analyzing your candidate sourcing channels in AVR.
The analytics dashboard can show which sources, including specific internal referrers, job boards, and career communities, actually lead to the most and best candidates.
Channels that add a high volume of qualified candidates to your talent pool should be prioritized as top sources for talent. On the flip side, those that AVR reveals as leading to lower-quality candidates should be typically eliminated from your sourcing strategy altogether. It's as simple as that.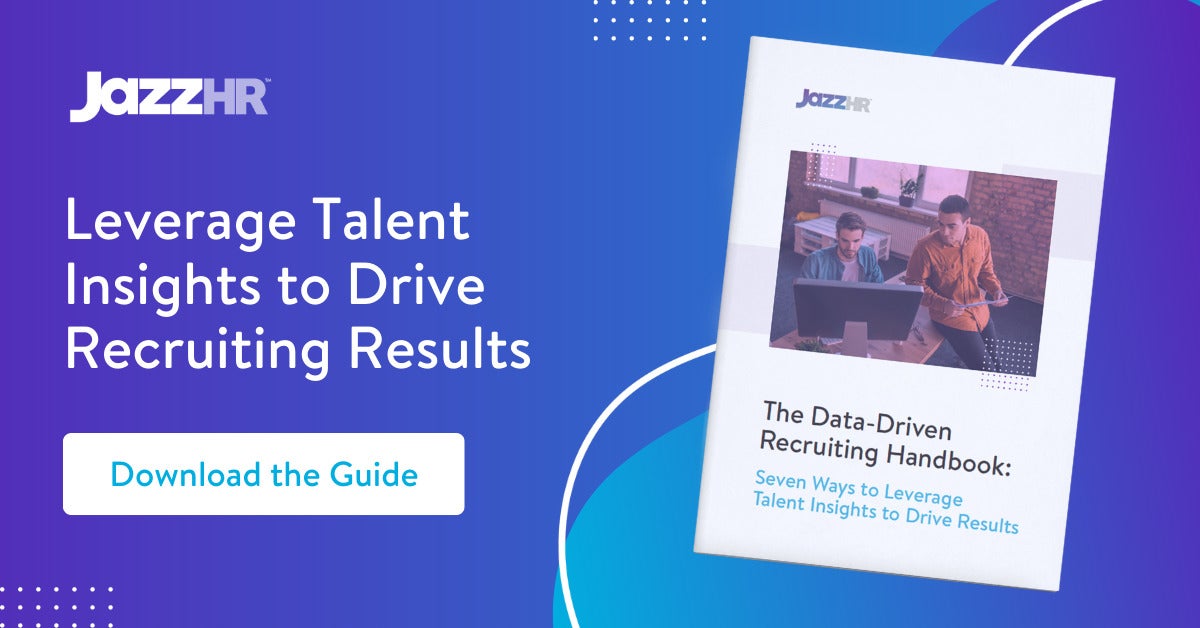 Administrative features, seamless integrations, and helpful support
Small business ATS software like JazzHR simplifies and streamlines hiring teams' work with powerful applicant tracking functionality. That said, these solutions also provide:
Administrative features:

Because

strengthening

employer branding

and providing a positive

candidate experience

should be a top priority for your business, it's essential to leverage automated

recruiting technology

that fits your hiring workflows and allows you to focus on other important initiatives. With JazzHR, you can automate these admin tasks with ease.

Direct integrations:

Video conferencing tools, assessment solutions, background check platforms,

job boards

like LinkedIn:

Best-in-class applicant tracking systems help hiring teams

ensure they can easily sync their ATS with other critical recruiting tools, so they can strengthen their candidate sourcing, engagement, interviewing, and analysis.

Hands-on customer support

: Top small business ATS providers like JazzHR aren't just vendors you buy from once and the relationship is over. You need a talent acquisition partner you can trust for the long term to help you make the most of your investment and enhance your recruiting efficiency and hiring results over time.
Reduce friction in the recruitment process, streamline repetitive tasks, and help your business realize its hiring goals faster: That is what top HR recruiting technology offers today.
And that's why so many small businesses invest in JazzHR.
Get insight into what makes JazzHR a leading small business recruitment technology provider — and discover how our ATS can transform your SMB hiring efforts for the better. Book a demo today.